If you want to make most of your family vacations, you might like to consider the best luxury villa rentals like the following:
Situated in Lurin, St.Barths, Villa Blanc Bleu is considered as one of the famous destinations for a family vacation in the world, especially for elite travelers. This amazing luxury villa rental takes pride in its elegant interiors, spectacular ocean views, and big outdoor areas.
Villa San Giacomo, Amalfi Coast
It is an ideal place to relax and sunbathe. It is also a great choice for family vacations in the Mediterranean sea. Villa San Giacomo will let you experience Positano at its best, making it a dream place that is not quite real once you get there and will be real after you have experienced what it really offers.
It is an Haute Retreat situated on Sri Lanka's south coast, which is an amazing 15-bedroom property. It boasts a series of pavilions, which follow the line of the beautiful white sand beach. Regardless if you're hosting a special occasion or visiting with your family, the features and amenities of the place will make your stay unforgettable.
When compared to other villas for family vacations, this place represents a good combination of elegance and luxury, which brings a new standard of luxury. It is a big place that every room is unique with dazzling décor, enabling you to enjoy your travel with style.
Relaxing at Bora Bora One is incomparable. It faces the most beautiful lagoon and you will also overlook the Pacific Ocean with its neighboring islands. There are 5 independent suites, each of these has different characters and settings. What you will like most about this place is the calmness of the surroundings.
It is an exceptionally stunning property ideal for a big family reunion and vacation. Amanyara's rocky coves and white sand beach border the best wall and reef diving in the world. That is the reason why you will surely enjoy an ultimate Caribbean holiday at Amanyara Beach Villa.
A perfect luxury villa, Villa Bird View will let you enjoy your wonderful vacation with your family in a tropical setting with pristine shores of Malibu's iconic beach. What you will love about this place is the influence of spas from Bali, which creates that unwinding and relaxing atmosphere that features exceptional designer deck furniture.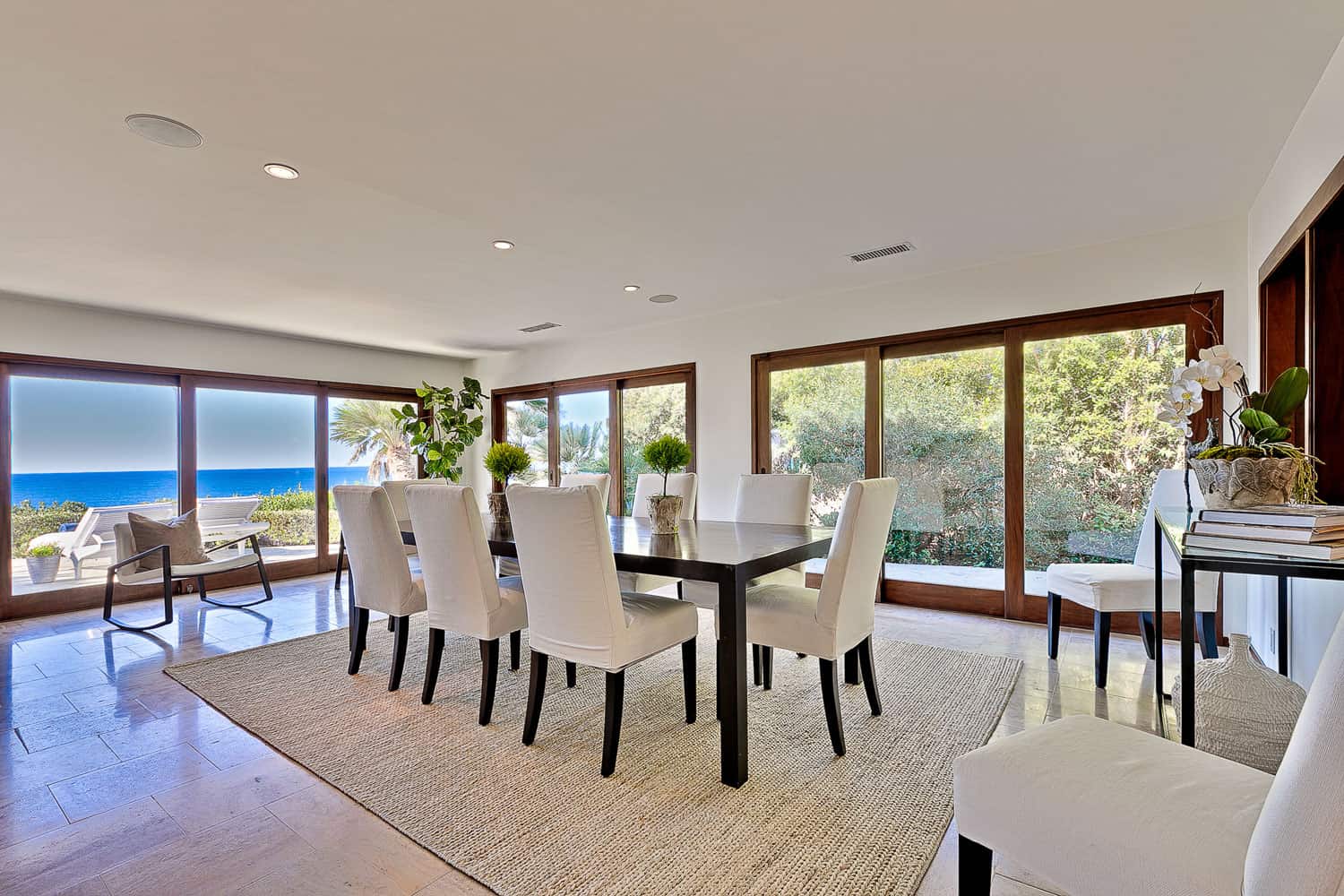 A stunning luxury property, 50 Moon Dance House is a four-bedroom and seven-bathroom villa. It's a magnificent architectural structure located in the wind-free, quiet suburb of Fresnaye in Cape Town. The views here are immediately noticeable and accentuated. It takes pride in world-class quality vacation experience.
Ani Retreat Luxury Estate Anguilla
What makes Ani Estate different is that it is enhanced by the unsurpassed collection of Anguilla's crystal clear waters, white sand beaches, and the great assortment of fine dining and local restaurants alongside a welcoming and warm local population.
What you will first notice about Greensleeves is its golden bamboo-framed temple doors that are inspired by Mongolians. You will also love the Japanese water garden with colorful koi. The tropical flowers and greenery create an oasis for whistling frogs and hummingbirds. Perfect for large family, this villa is unique in every aspect.