Thailand is famous for having some of the best beaches in the world. It's no surprise since million of travellers visit Thailand for its golden sunsets and crystal clear waters. Haute Retreats selected for your next family vacation 5 kid-friendly beaches where your little ones can enjoy safely a day at the beach.
Perfect for your little ones if they like to explore and watch small school of fishes and tiny crabs running on the beach.
It is a pretty white sand beach, tranquil and calm, where you can sunbath, snorkel at the North end of the beach.
There aren't any waves from November to April (high season) and the water is crystal clear and calm. From May to October, there can be large waves caused by ocean swell. While swimming is usually perfectly safe on Kamala beach, you should stay out of the water when the red flags are flying.
Nai Harn Beach is located in the Southwest part of Phuket.
A quiet location where there are few resorts in town, giving you the chance to explore the beach's gorgeous cove – perfect for a morning snorkel. You will love the soft and clean sand, the swim is safe since the cove is protected from the stronger currents.
Lipa Noi Beach is a convenient choice for anyone driving to Samui from the mainland. The beach boast fine white sand beach and there are no rocks or coral in the water, so it is perfect for the kids to enjoy a nice swim. The water is also very shallow for up to 100 metres out. Please note this beach is a bit remote so you should bring with you a cooler, towels and toys.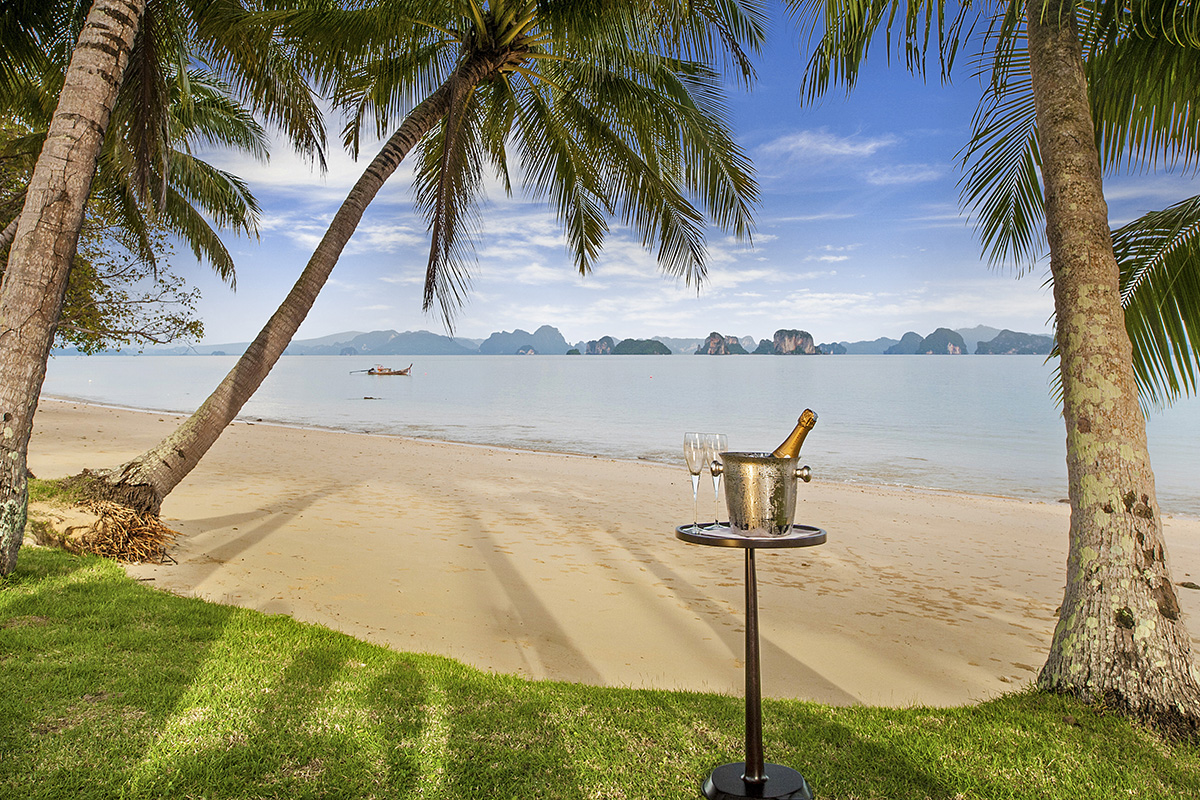 Koh Yao Noi and Koh Yao Yai are a pair of large islands in the middle of Phang Nga Bay, equidistant to Phuket and the Krabi mainland. Great if you want to be away from the crowd of Phuket. We suggest staying at ANÌ Villa where you will have access to one of the most beautiful beaches right in the Phang Nga Bay enjoying great views. Your kids will enjoy the walk on the beaches and the close private swimming pool at the estate.