Commonly known for the raucous parties and tourist-trap restaurants, Cancun — and the whole Quintana Roo state — has also a reputation to be home to many culinary cultures, skilled chefs earning prestige on the global stage, and bountiful resources from the sea and surrounding land.
Located right on the Caribbean, Cancun enjoys fresh-caught fish and crustaceans from the ocean's depths, reflected in the seafood-heavy cuisine of cocktails, ceviches, and fillets. Neighboring culinary traditions from the states of Yucatán, Tabasco, and Chiapas have further influenced Cancún's flavors, especially in pork dishes like cochinita pibil. The comings and goings of international travellers have also left their marks, developing loyal local customers for popular Japanese, Lebanese, and Indian restaurants.
You can find these flavours in taquerias, seafood restaurants, markets, street food stalls, tortillerias, cafes, and upscale restaurants. Cancun cuisine has true personality beyond passing fads, and puncture the trope of subpar Cancún cuisine. Whether you come to party or relax on the beach, Cancun's best dishes can be found at these 7 restaurants.
For the best seaside dinner: Lorenzillo's
If you're a fan of lobster, you should make it a point to try out Lorenzillo's. It's one of the best places down the coast in the Riviera Maya to get lobster, and it's also been a Cancun mainstay for more than 30 years.
Lorenzillo's has a proprietary lobster farm, and you can get the crustacean served pretty much any way you can think of. You can also expect to splurge a little on a meal at Lorenzillo's — but if the reviews are anything to go by,  it's definitely worth it.
READ MORE The best villas in Riviera Maya to rent this Winter Season
For the best authentic local fare: El Galeón del Caribe
Amidst the sea of places like Señor Frog's and Coco Bongos in Cancun's hotel zone, you'll find El Galeón del Caribe — a local-style restaurant that offers a more authentic experience. The fish tacos are the most popular thing on the menu (though you'll want to order three or four per person), and you can expect friendly and casual service.
The restaurant is open from noon to around seven-ish each night, and it accepts cash only.
For the best European-style eatery: Peter's Restaurante
This cozy restaurant in downtown Cancun is a quaint, European-style eatery that locals and tourists visit over and over. The restaurant is run by a family, the owner Peter, his wife Claudia, their son Eder. Dishes include shrimp, fish, veal, beef and pasta, desserts, and a small, but good wine list. Prices are considerably lower than they would be for a restaurant of this caliber in the Hotel Zone. You can easily take the bus to Peter's Restaurante by getting off at the first stop downtown and walking just a few blocks to their location on Bonampak. If you are celebrating a special occasion be sure to mention it when making a reservation.
Read More: Mexico: Best Beach Villas
For the best Mexican Cuisine: PORFIRIO'S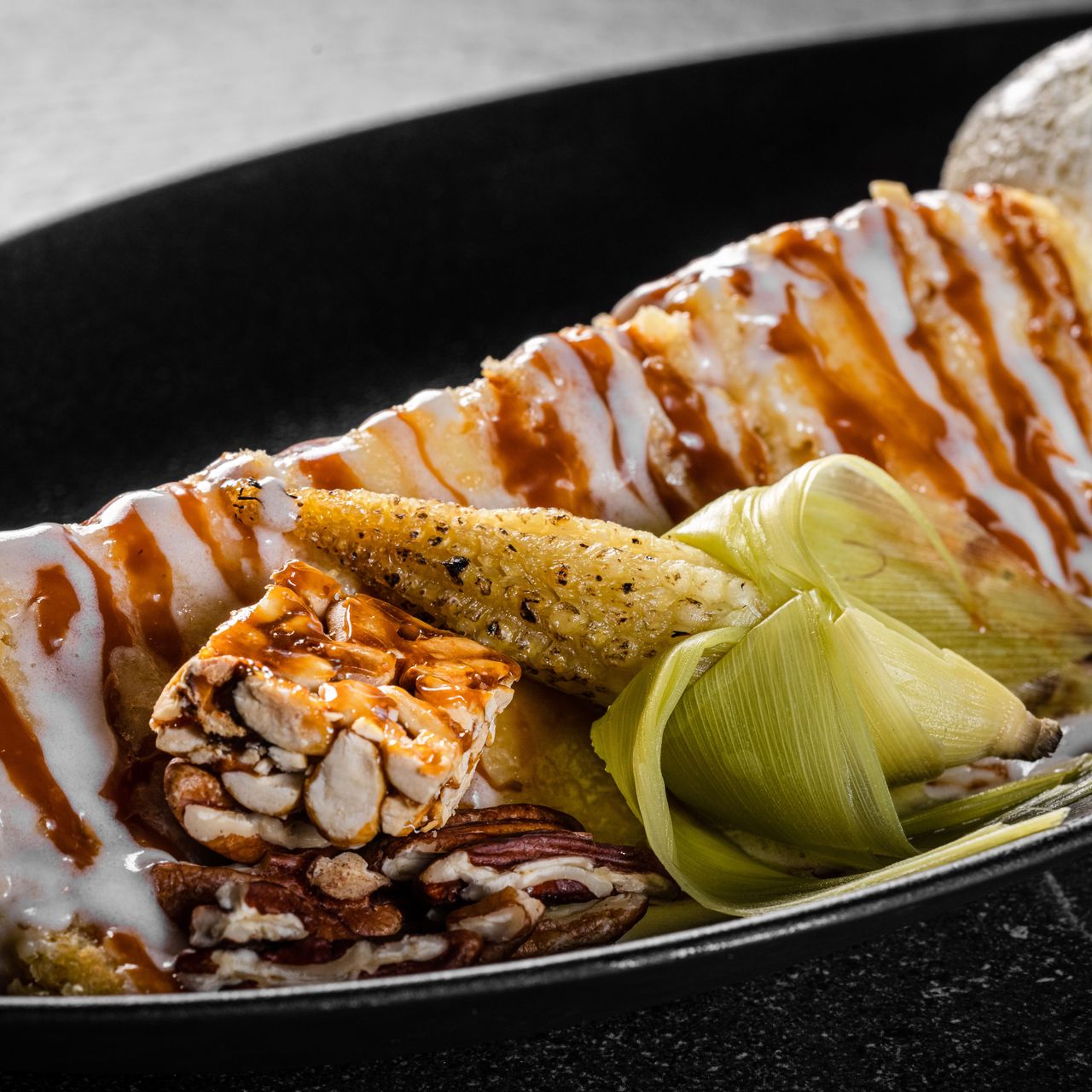 Using traditional ingredients and techniques to create modern Mexican dishes, Porfirio's is a beautiful restaurant, located on Nichupte Lagoon in the Hotel Zone, offers indoor and outdoor seating. Outdoor is the way to go if you want to witness one of Cancun's spectacular sunsets. A lively ambiance is created with traditional performances featuring dancers and mariachis, and contemporary house music in between. Porfirio's offers more than 100 tequilas and mezcals, served from a cart that goes from table to table and mixes specialty cocktails. Service is unparalleled. For dessert try the churros cart, or for little diners, the ice cream truck dessert.
Book one of our selected villas for rent in Riviera Maya Luxury Villa Rentals in Mexico | Haute Retreats
For the Best steak: HARRY'S PRIME STEAKHOUSE AND RAW BAR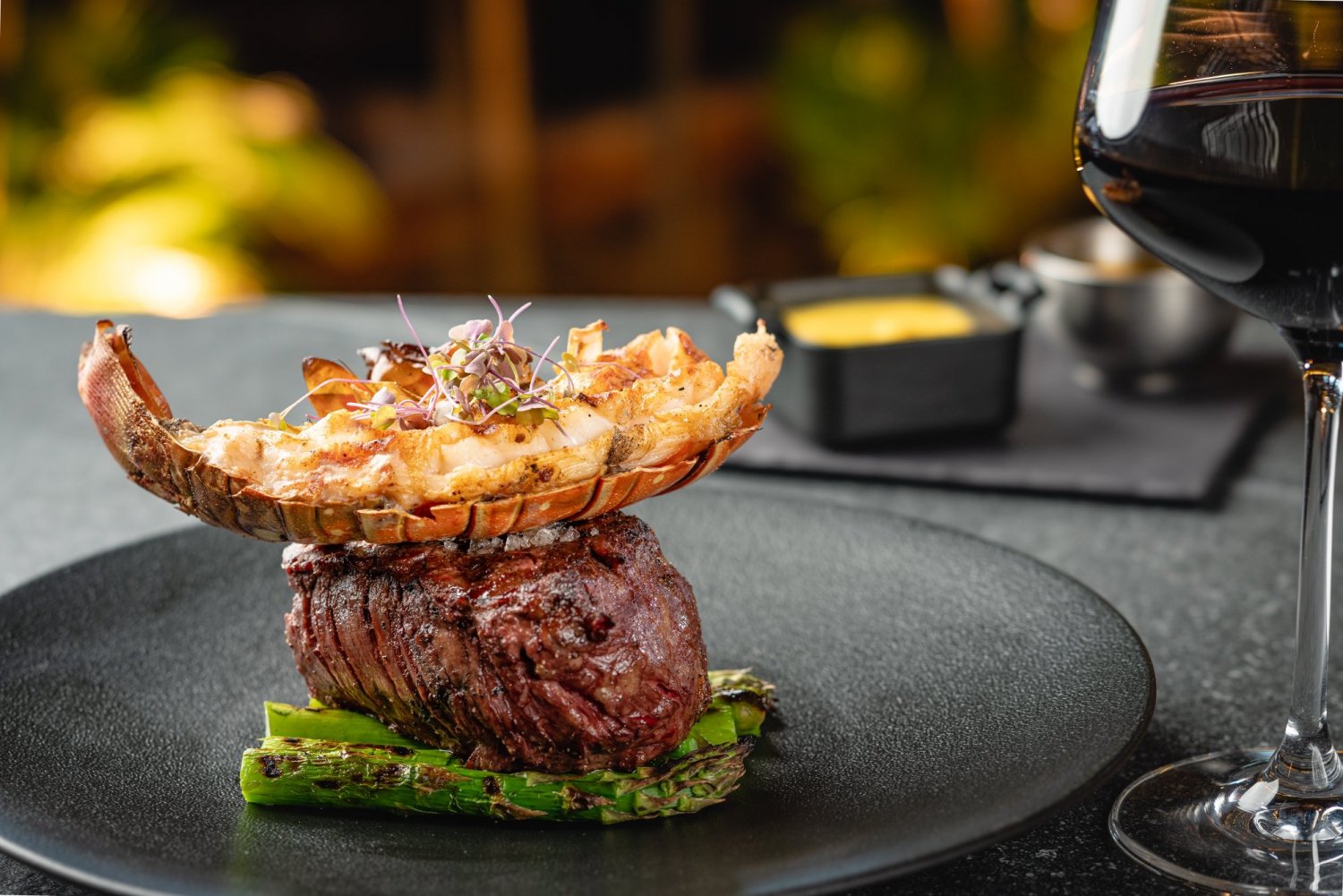 Harry's Prime Steakhouse and Rawbar's specialties are USDA prime, Black Onyx and Kobe beef prepared to perfection. They also serve tempting appetizers, other meats like lamb and ribs, seafood, hamburgers and sandwiches. Harry's also offers delicious desserts and a variety of creative cocktails. Service is top-notch. The restaurant was recently remodeled and expanded and feels like a scene from The Great Gatsby movie. Portions are large, so you might want to consider sharing an entree or side dishes. Once you dine at Harry's, you'll return time and time again.
For the Best Argentinian Cuisine: Puerto Madero
Arguably one of Cancun's finest and certainly one of its most popular restaurants, Puerto Madero is named for the Buenos Aires port district that has risen to upscale trendiness in recent years. The decor has a stylishly industrial feel, much like the district itself. Argentinean cuisine is their specialty. They serve lots of fresh seafood and prime steaks grilled to your specifications, and also offer excellent pasta and salads. If you're watching your pocketbook, order a few appetizers and share them. Puerto Madero is the perfect restaurant for a big date or a special anniversary or birthday. Dress to impress.
For the Best Traditional Mexican Culinary Experience: La Habichuela
La Habichuela, open since 1977, has been a fixture in Cancun for over 40 years and is located in what was once owner Armando Pezzotti's home. The delightful ambiance which includes Mayan sculptures, trees, plants and twinkling lights can be enjoyed in the open-air garden or from the indoor section. Offering high-quality food made with the finest ingredients and superb service, the restaurant's signature dish is Cocobichuela, a mixture of lobster, shrimp, rice, curry sauce and tropical fruits, all served in a coconut shell. No meal at La Habichuela is complete without the Chichen Itza dessert and Mayan coffee.
Contact Haute Retreats or email your Trip Designer to start planning winter vacations for this year and the future. Beloved destinations like the ones listed here are booking up quickly, due to increased re-booking policies. Our team can match you with the accommodations and activities that are right for you and provide information on coronavirus travel safety, destinations that are open to travel, Covid-19 hotel policies, transportation options, private villas and charters and more.