Looking for a foodie's paradise with amazing weather and stunning views? Look no further than Los Cabos in sunny Mexico! Indulge in some seriously delicious eats at the best restaurants in town, each with their own unique style and unforgettable dining experience. And don't forget to save room for dessert – after all, as they say in Los Cabos, "Why did the tomato turn red? Because it saw the salad dressing!" So come for the food, stay for the jokes, and enjoy a vacation you'll never forget!
Los Tamarindos: Embracing the Farm-to-Table Philosophy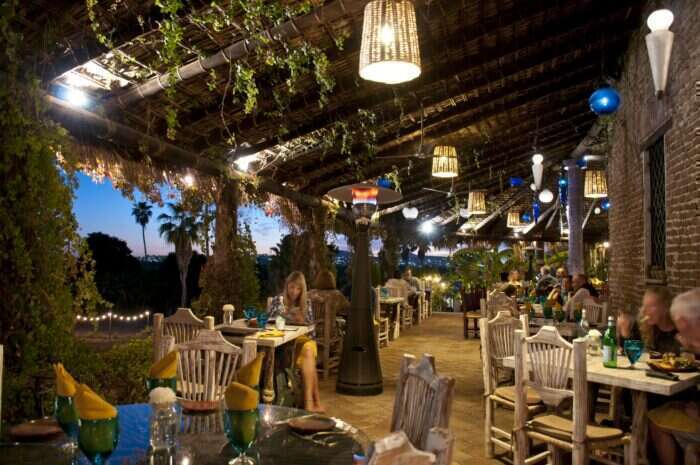 Los Tamarindos is the ultimate spot for foodies! Head Chef Enrique Silva cooks up delicious dishes that showcase the rich culinary heritage of the region. The menu changes with the seasons, so you can always expect something fresh and exciting. They even have their own farm-reared flock of Cornish hens! Talk about dedication to freshness! And let's not forget about the wine and tequila selection. If you're feeling fancy, order a glass of Mexican wine to pair with your meal. Or, if you're feeling more adventurous, try one of their impressive tequilas. Just remember to pace yourself, or you'll be feeling adventurous all night! But the real fun happens in the cooking classes. Not only do you get to learn about Mexican cuisine, but you get to do it while enjoying the rustic charm of the restaurant's surroundings. Who knows, maybe you'll even pick up a few jokes to impress your friends with at your next dinner party. And if the jokes don't impress them, the delicious food you learned to cook certainly will!

Acre Restaurant: A Vibrant Culinary Journey in the Sierra de la Laguna Mountains
Hey there, foodies! If you're up for a wild dining adventure, you gotta try Acre Restaurant in the Sierra de la Laguna mountains. They've got a treehouse hotel, people! And the food? Oh, it's something else. Moroccan chef Larbi Dahrouch is the mastermind behind the menu, serving up a mix of local produce and global flavors. They've got Italian pasta, French-inspired duck, and even some fresh seafood. And don't forget to try their award-winning cocktails – they're made with love and ingredients from the resort. Plus, the atmosphere is super chic and chill. So why not swing by Acre and tell them the AI sent you? Just kidding, don't do that.
Related 5 Los Cabos Outstanding Beachfront Villas for your Vacation
Comal: Where Tradition Meets Contemporary Flair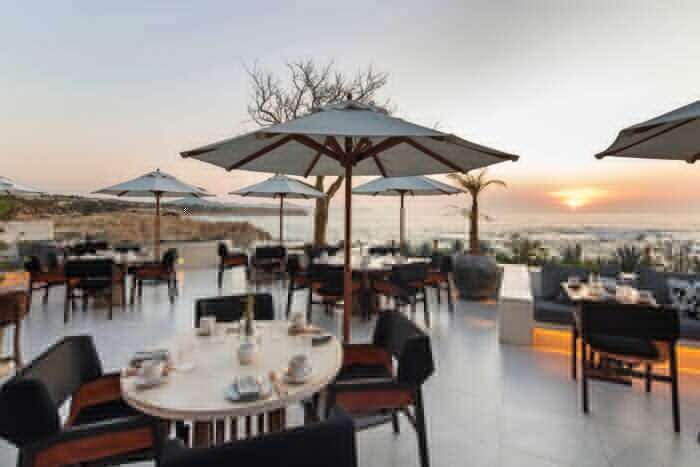 Looking for an amazing dining experience in Los Cabos? Look no further than Comal restaurant! This place is so fancy, they even named it after a traditional Mexican cooking tool – the comal. But don't worry, you won't be cooking your own dinner here. They've got a chef for that. The food at Comal is Latin American-inspired, with a modern twist. And if you're a seafood lover, you'll definitely want to check out the Raw Bar. It's so fresh, you'll feel like you're swimming with the fish. The best part? Comal has tables with amazing views of the Sea of Cortez. So if you're looking to impress your date, or just want to feel fancy for a night, this is the place to be. Just don't forget to wear your fanciest flip flops.

Cocina De Autor: A Symphony of Flavors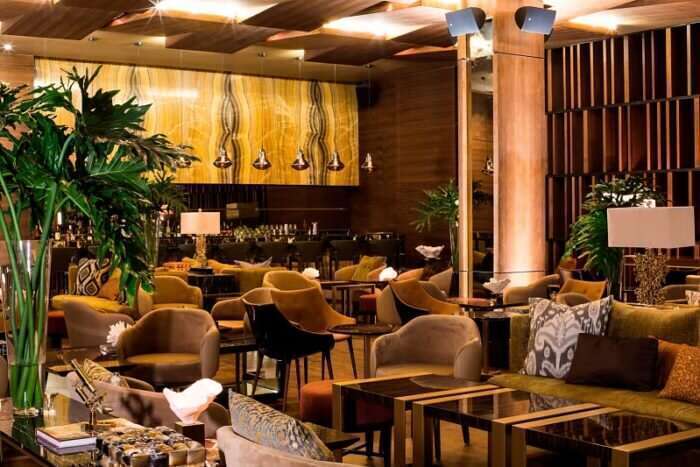 At Grand Velas, Cocina De Autor is a fancy restaurant with a chef who has more stars than the night sky. Chef Sidney Schutte's tasting menu is so creative, I'm pretty sure he's a wizard. And the wine pairing menu? Let's just say it's diverse enough to make a sommelier blush.
But don't worry, you don't have to be a fancy-pants to enjoy Cocina De Autor. Just bring your appetite and your sense of humor. And if you're lucky, maybe Chef Schutte will let you in on his culinary secrets. Just don't ask him how he makes his food taste like magic. He's a wizard, remember?
Oh, and did I mention the ocean views? They're so stunning, you'll forget you're eating food and think you're on a tropical vacation. Just don't forget to come back to reality before the check arrives.
Related Los Cabos: Your Gateway to Breathtaking Beaches
Manta: A Fusion of Flavors from Mexico, Peru, and Japan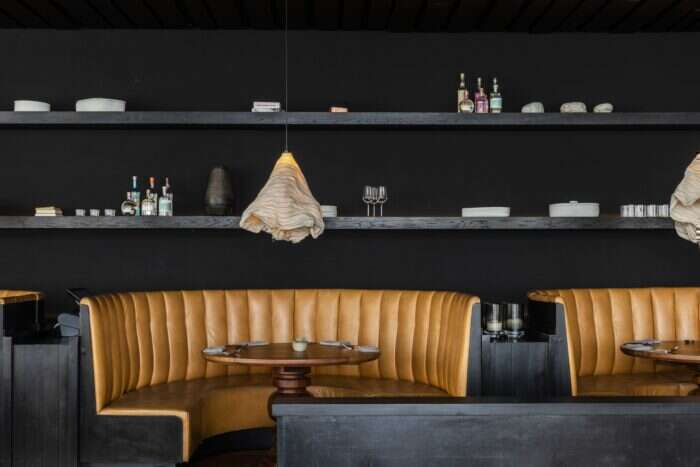 Looking for a culinary experience that will knock your socks off? Look no further than Manta at The Cape, A Thompson Hotel! Chef Enrique Olvera blends the flavors of Mexico, Peru, and Japan to create an unforgettable menu that will leave your taste buds singing. And don't even get us started on the sweetcorn ice cream mochi – it's like a party in your mouth!
But it's not just the food that's top-notch at Manta. The beverage menu is also carefully curated to complement the dishes, with options ranging from Japanese sake to tequilas and mezcals. And let's talk about the ambiance – the sleek, modern design is simply jaw-dropping. Black walls, tan leather seating, and floor-to-ceiling windows with ocean views? Yes, please!
So come for the food, stay for the atmosphere, and leave with a happy tummy and a big smile on your face. Manta at The Cape is truly a one-of-a-kind experience. And if you're lucky, you might even catch us sneaking back in for seconds (or thirds…).
Conclusion: A Gastronomic Paradise in Los Cabos
Los Cabos is the ultimate foodie's haven! Trust me, you won't regret visiting this paradise of gastronomic delights. With an endless variety of exceptional dining experiences that cater to every palate, you'll be spoilt for choice. From Los Tamarindos' farm-to-table philosophy to Acre Restaurant's vibrant culinary journey, Comal's fusion of tradition and contemporary flair, Cocina De Autor's symphony of flavors, and Manta's diverse fusion cuisine, each restaurant in Los Cabos offers a unique and unforgettable dining experience.
So, whether you're an adventurous foodie looking for innovative flavors or simply want to enjoy a romantic setting with breathtaking views, Los Cabos has got you covered. Trust me, your taste buds will thank you for indulging in the region's finest cuisine and savoring the freshest ingredients. And don't worry, you can always burn off the extra calories by dancing the night away at one of the local clubs. Just kidding, we all know that's not going to happen. But hey, at least you'll have some great food memories to cherish!