No marinas or yacht broker year will ever be complete without boat shows. Everyone looks forward to seeing big boats or experiencing yacht charters. Whatever your purpose is, whether you want to learn more about great deals on certain parts, discover groundbreaking products, or you simply want to witness big boats sail before your eyes, boat shows will never leave you disappointed. Here are some of the best boat shows around the world you shouldn't miss.  
The Fort Lauderdale International Boat Show Oct 30th – Nov 3rd 2019
Affectionately called FLIBS, the Fort Lauderdale International Boat Show is dubbed as the world's largest boat show. This covers over 278,000 meters of space over 7 locations. Visitors of this show can expect a collection of the latest superyachts in Fort Lauderdale, lots of luxury yachts up for grabs, and stunning displays of exotic cars. The Fort Lauderdale International Boat Show has 1,500 boats on display and over $4 billion worth of kit and boats. 
Fort Lauderdale, Florida, the so-called superyacht capital of the world, hosts the show that features a beachfront location that offers the perfect laidback vibe. The FLIBS' superyacht portion has grown for the past few years, offering numerous VIP boat show experiences. The selection of the super-fast tenders of the show is equally exceptional as well. 
Dubai International Boat Show Feb 26th to March 2nd 2019
The Dubai International Boat Show is the key show of big boats in the Middle East, with the spectacular cityscape and unique schedule as side attractions. It sets itself apart from other boat shows because instead of starting at the crack of dawn, it opens instead in the afternoon going into the night. This schedule makes sense considering the hot weather in the desert and at the same time, it creates a nice leisurely pace for the yacht show that continues to grow every year. 
Antigua Charter Yacht Show Dec 4th – Dec 10th 2019
The Antigua Charter Yacht Show gives chance to luxury yacht charter clients to check out some of the finest yachts perfect for their planned summer holidays. However, take note that this is primarily a business to business event. This boat show is held in December, which is the best time to visit the Caribbean islands. The visitors can find great yacht charters or showcase their superyacht to score more charter bookings. 
Sanctuary Cove International Boat Show May 23rd – May 26th 2019
The nearby golf, restaurants, shops, and lovely marina makes the 4-day Sanctuary Cove International Boat Show even more charming. This is held on Australia's Gold Coast every May. 
Running for almost 30 years, this boat show features everything you can think of, from superyachts to kayaks packed into one picturesque location for 4 days. 
Singapore Yacht Show April 11th – 14th 2019
This boat show is rapidly growing, making it as a must-attend in Asia. Yachts are the main attraction here but there is so much more you can see here. The Singapore Yacht Show is held at the stunning Oneº 15 Marina Club and aside from the superyachts, this also features supercars, luxury brands, jewelry, and timepieces. 
The show also boasts of entertainment with glamorous nightlife and parties a big draw to attend this boat show that is growing in popularity.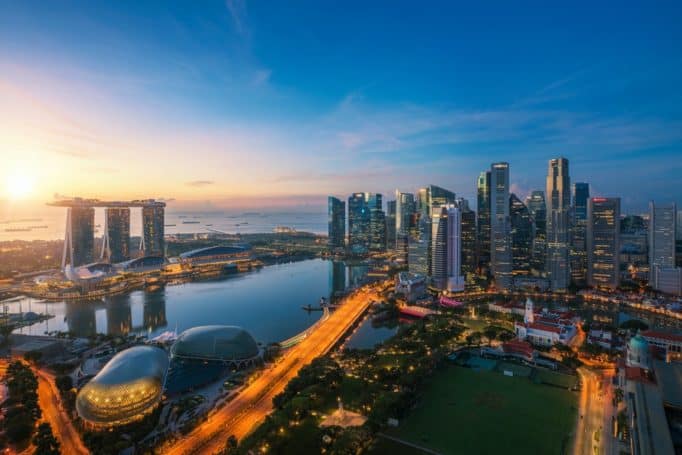 Haute Retreats is going back to the Monaco Yacht Show this year did you ready our experience? Please click here Monaco Yacht Show