Courchevel 1850: The Best Michelin Restaurants
Last updated on September 30th, 2023 at 04:53 pm
A luxury ski resort Courchevel 1850, considered one of the world's famous luxury ski destinations, it enjoys the reputation to be the ski capital of the Three Valleys, but also for being the ski resort with the most starred Michelin restaurants. 
And across the whole of Courchevel, there is an impressive number of Michelin star restaurants that maintain the alpine culinary tradition of locally sourced produce offered in the finest form. Get ready to enjoy the best meals and to be tingling as we present to you our top Michelin restaurants in Courchevel 1850…
Baumaniere 1850
1 star Michelin Restaurant
Baumaniere 1850 offers colourful cuisine, and offers some of the finest produce in the region with Mediterranean influences. Located in the heart of Courchevel is where this stunning restaurant can be found, at the bottom of the piste and boasting stunning mountain views.
The restaurant is managed by Thomas Prod'homme who plays with simple flavours to bring them to life. Expect exquisite dishes featuring truffles, sea urchins and giant crabs, as well as traditional delicate French patisseries. It's a real treat to enjoy delicious moments with family and friends in such a stunning setting.
Le 1947
3 Star Michelin Restaurant
Le 1947 is run by Yannick Allen, a member of the elite circle of the World's greatest chefs, and winner of two Michelin stars since 2010.
Yannick includes natural treasures of the mountains that he combines together creating an amazing combination of tastes and flavours. Catering to just 25 guests in one sitting per evening, you will experience an intimate and timeless gourmet adventure.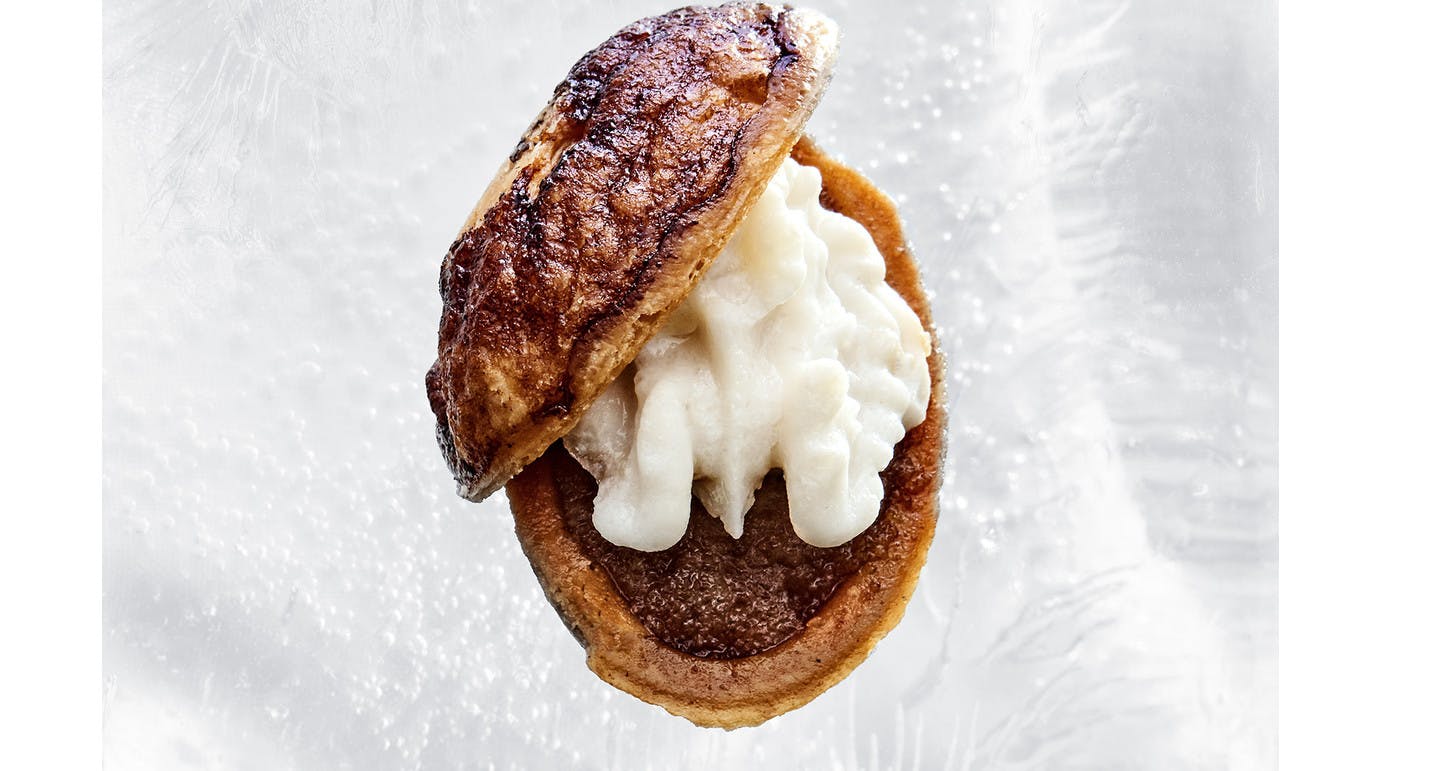 This exclusive restaurant can be found in the 5* Hotel Cheval Blanc. Named after Château Cheval Blanc's most prestigious and sought-after vintage wine, Le 1947 creates a personalised dining experience for each guest; your main course selection determines the courses that will be served around it, so each harmonises with the others. Definitely a must visit for the refined pallet.
Le Montgomerie
2 Star Michelin Restaurant
Le Montgomerie is located within the 5 star Hotel Le K2 Altitude, located in a prime ski-in, ski-out location named after the mountaineer who baptised the K2 mountain in 1856. Since 2019, Dutch Chef Pieter Reidijk leads the kitchen at this 2 starred restaurant within the 5 star Hotel Le K2 Altitude. The hotel is located in a prime ski-in, ski-out location on the Pralong piste and features 9 large chalet-style buildings comprising of 32 rooms and suites.
Pieter is renowned for combining and enhancing an array of exquisite flavours inspired by the Rhone-Alpes region. You will be taken on a gourmet journey where you will taste the true passion behind Pieter Reidijk's technique, flavours and magical combinations. He wouldn't be able to do it without the very talented and creative pastry chef, Sébastien Vauxion for his assistance in the production of delightful desserts.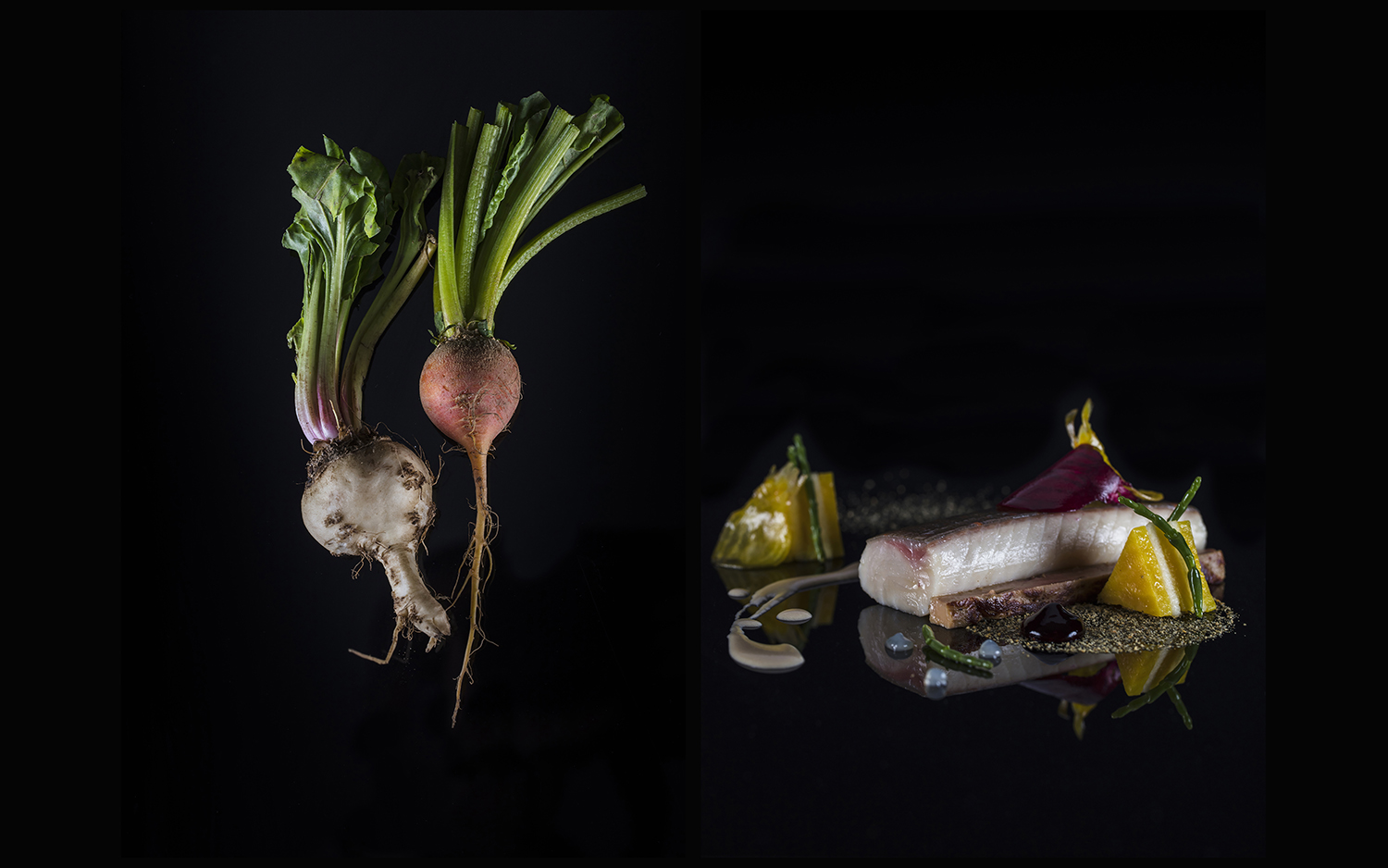 Le Chabichou
2 Star Michelin Restaurant
Le Chabichou is a beautiful, chocolate box, family run hotel featuring one of the largest spas in the French Alps at an impressive 1100m²! Le Chabichou boasts two Michelin stars and features in the "Gault Millau" and "Bottin Gourmand" guide books. The restaurant was the innovation of the Rochedy family, who were originally from Ardèche and settled in Courchevel in the 1960's. They are renowned within France simply for their love of food!
Head Chef Stéphane Buron has been at the helm since the late 1980's and continues to strive for excellence in every dish. As an evening guest you can enjoy the culinary delights of 5, 7 or even 9 courses for the full gourmet dining experience. Each dish combines flavour sensations from across the globe with local produce actually picked from Michel Rochedy's own garden, and all complimented perfectly by a fantastic wine list. Stephane's signature dish is the "nose to tail" free range mountain pig; a fusion of pig cheek confit with Savoie wine, gratin of crozets and Beaufort cheese – you can't get a better blend of traditional and gourmet than that!

Le Kintessence
2 Star Michelin Restaurant
You will be sure to delight in the alpine-inspired cuisine, consisting of local and seasonal produce. This is a stunning restaurant in which to enjoy a unique culinary journey through the quintessential tastes of Savoie. Jean-Rémi oversees the finest details of every dish, producing French and contemporary courses. Another key part of the Le Kintessence offering is the patisseries produced by chef Sébastien Vauxion. Who also heads up Courchevel's prestigious dessert-only restaurant. See below for more detail.

Le Sarkara
2 Star Michelin Restaurant
Sébastien Vauxion produces outstanding desserts; he rips up the rule book, offering bold, high-quality patisserie. Le Sarkara is the world's first starred dessert-only restaurant, also situated in the K2 Palace. If you have a sweet tooth, this Michelin restaurant in Courchevel cannot be missed.
Showcasing the very best products, Sébastien Vauxion successfully experiments with a variety of textures and combinations including Cuban grand cru chocolate, Taha'a vanilla, and Courchevel elderberries. It all starts with an invitation into the garden, followed by a main, hot course and an outstanding patisserie to end. It's a truly unique experience not to be missed.
What do you think about these restaurants in Courchevel? Have you ever been in one of these?
You can view our selection of ultimate luxury chalets in Courchevel 1850, or get in touch with us to start planning your next luxury ski vacation in Courchevel. Send us an email or give us a call on WA + 39 333 206 5514.