As if in the blink of an eye, 2019 is coming to a close, here are some events and festivities that might help you end your year on a good note before it ends.
These aren't the only events worth checking out, but we believe if you are planning your vacations in one of the destinations below you should not miss these events offered in December 2019.[/vc_column_text]
Denpasar Festival: Denpasar 28-31 December 2019
The Denpasar Festival started off with the passion to rekindle Gajahmada street in the past (once the center for Denpasar community creativity). The main highlight of this event is mask parade, art and musical performances in the main stage, photo exhibition and competition, live painting, traditional art performances, trade handy craft exhibition, book and rare literature fair, fashion show, workshop and culinary festival.
[/vc_column][/vc_row]
Chinese lantern festival + market: December 6th, 2019 – Jan. 26, 2020
At this event you can see 120 lantern exhibits, watch cultural performances, browse the marketplace, and shop at food vendors during Hello Panda Festival at Citi Field.
It is in its second annual New York City Winter Lantern Festival. Thousand colourful Chinese lanterns lit up a 10-acre area of the city's Staten Island borough.
This event is held at the Snug Harbour Cultural Center & Botanical Garden, the 2019 festival is nearly double the scale of 2018, with some 50 sections of LED-lit lanterns in the shape of dinosaurs, palaces and Chinese zodiac animals, among other things.
New York City
Christmas Spectacular Starring the Radio City Rockettes 2019
Nov 8, 2019 – Jan 5, 2020
Daily @ 11am, 2pm, 5pm, 8pm (some variations)
The Rockettes, with up to 5 shows on weekends during the NYC Holiday Season, are the traditions for more than 75 years.
New York City
Cirque du Soleil 'Twas the Night Before…
December 12-29, 2019
An exhilarating new spin on the beloved Christmas classic  "Twas the Night Before…" by Cirque su Soleil.
Don't miss this Modern Spin on a Holiday Classic for the Whole Family.
New York City
The Harlem Globetrotters
Dec 27, 2019; February 17, 2020 MSG
December 29, 2019 @ Nassau Coliseum
Dec 30, 2019; Prudential Center (NJ)
February 16, 2020; Barclays Center
Not an ordinary basketball but more a comedy show and wholesome family fun.
New York City
The Nutcracker Ballet at Lincoln Center
November 29, 2019 -January 5, 2020
A Christmas classic show where you will be transported to a magical place filled with adorable children, marching toy soldiers, and the most glorious dancing on earth.
New York City
Rockefeller Center Christmas Tree Lighting
Wednesday, December 4, 2019
Right after Thanksgiving the Holiday Season in NYC kicks off with the Rockefeller Center Tree Lighting.
New York City
Andrea Bocelli in Concert
Saturday, December 7, 2019
MGM Grand
December 5th to December 8th 2019
The Art Basel Miami 2019 18th edition will be held in December from the 5th to the 8th. This year 269 galleries has been finalized and this year there will be 20 new international participants from Buenos Aires (Barro Arte Contemporàneo), Chicago (Mariane Ibrahim Gallery), Los Angeles (Parker Gallery), New York (Karma), Hong Kong (10 Chanccry Lanc Gallery), Jakarta (ROH Projects) among others.
Royal Barge Procession
December 12th 2019
Chaired by His Majesty King Vajiralongkorn, Rama X, the royal fluvial procession is an event not to miss when in Thailand with 52 barges and 2200 sailors. This tradition goes back hundreds of years and it is considered a rare event.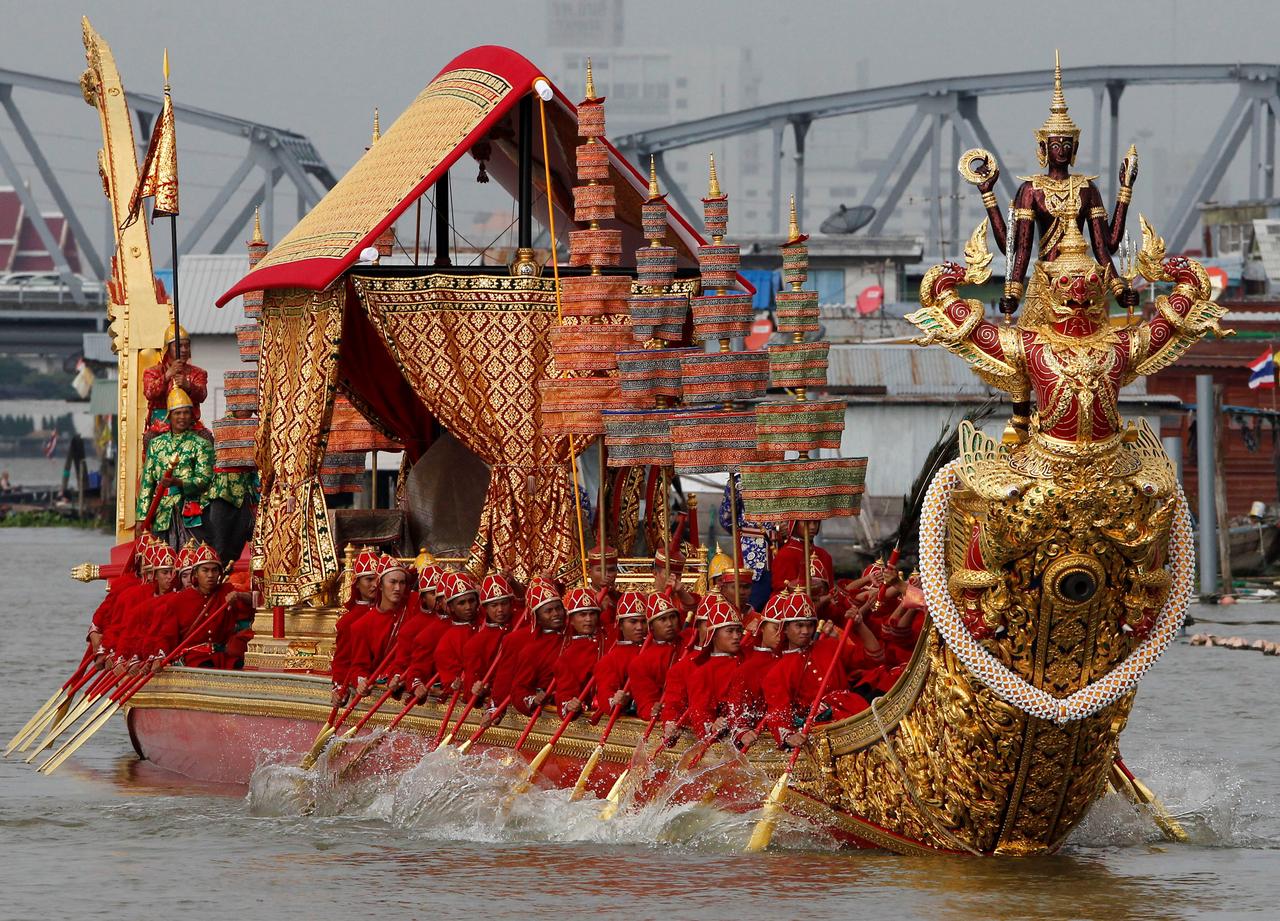 Thailand
Sakhon Nakhon Christmas Parade
December 23rd – December 25th 2019
Every year, the city of Sakhon Nakhon in Thailand organizes a large nocturnal Christmas parade with illuminated cars.
Thailand
Wat Rong Khun Light Fest  –  White Temple Illumination
November 22nd – December 22nd 2019
For the "Wat Rong Khun Light Festival" at the famous White Temple in Chiang Rai, the place will be exceptionally open to visitors at night.
The festival is the first-ever nighttime experience at Wat Rong Khun, as well as the first collaboration with Index Creative Village, ranked the 7th world's best event organizer, with the budget over 100 Million Thai Baht. For the first time, the phenomenal festival employs over 100 laser projectors and 3D projection mapping technique at Wat Rong Khun, under the concept of "THE ILLUMINATION OF WHITE TEMPLE", to illuminate architectural and art pieces all over the temple.