Greece, the gem of Europe, is calling with its rich culture, stunning food, and plethora of historic sights, and there is no better time than now to explore this beautiful country. 
Positioned within the Southeast of Europe, Greece is wondrously hot in the summer months, but manages to maintain a relatively warm climate throughout much of the year. Summer is of course the hottest and sunniest time to visit, with highs of 86-95F (30-35C), where it will be hard to ignore the inviting bright blue waves that sparkle in the sunshine. The most exclusive time to visit is within the shoulder season from mid-September to October, where the weather continues to delight and the crowds will lessen, giving you extra freedom to explore Greece at your own pace.
Visit our selection of villas in Mykonos 
Unrivalled History
Ancient Greece conjures images of battling gods, impressive stone architecture, and a highly esteemed culture. This country will not disappoint if you are looking to immerse yourself in history as all over the country you can visit archeological sites, ancient statues, and museums full of artifacts from many years ago. It will feel as though you have entered another time as you marvel at the ingenious innovation, while taking time to relax in this laidback country.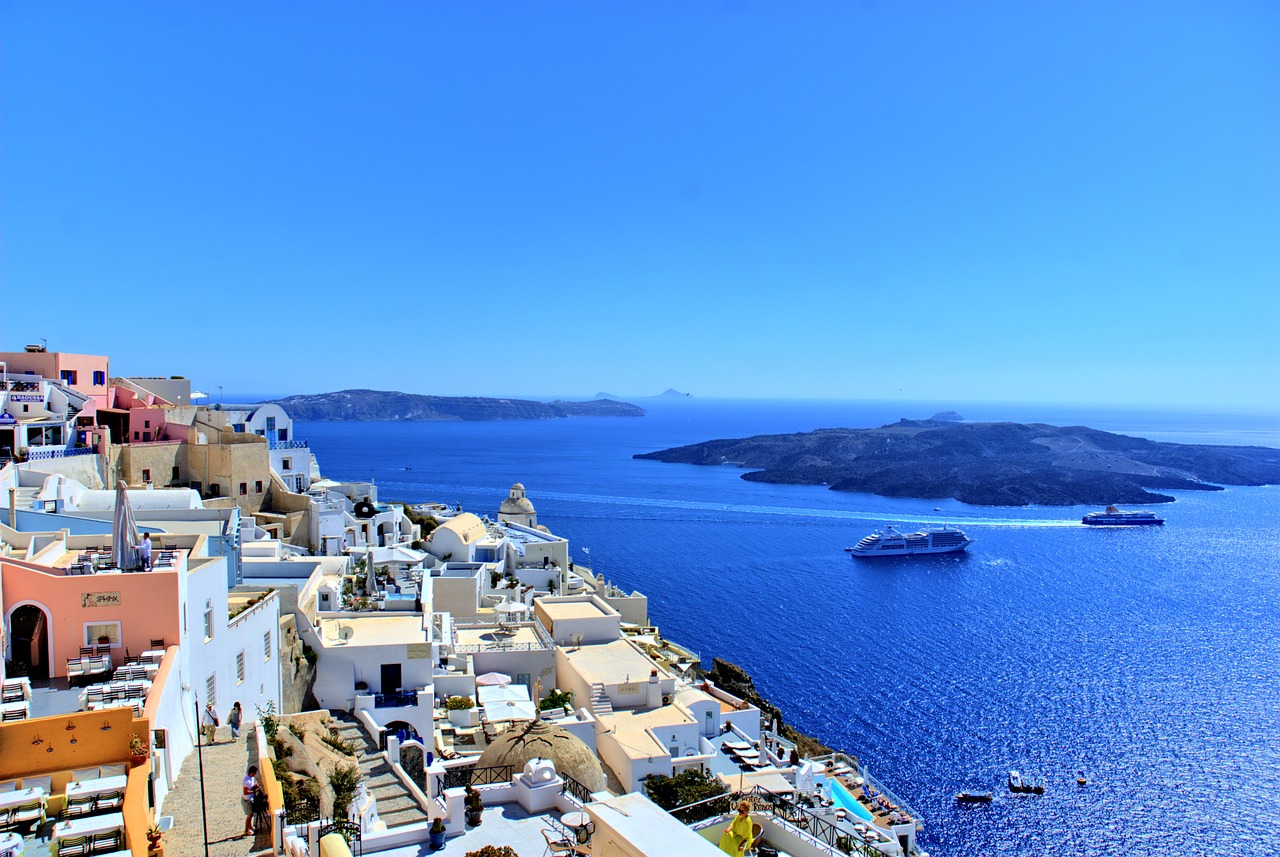 Visit our selection of villas in Santorini
Delightful Cuisine
A trip to Greece will be memorable for many reasons. One that will leave you dreaming of your return to this stunning country, will be the fresh, unique dishes that are the epitome of Mediterranean life. It is no wonder that this diet is heralded as good for the soul and the body, with fresh seafood, locally grown vegetables, and plenty of olive oil, you will leave Greece feeling invigorated. 
There is plenty of opportunity to sample the most luxurious of dishes, from exclusive seafood restaurants that will serve you the day's best catch as you watch the sunset over the ocean, to boutiques offering the highest quality regional cheeses like Feta and Halloumi. Don't forget to end your day in Greece with some deliciously sweet Baklava, a nut-filled pastry that is soaked in fresh honey.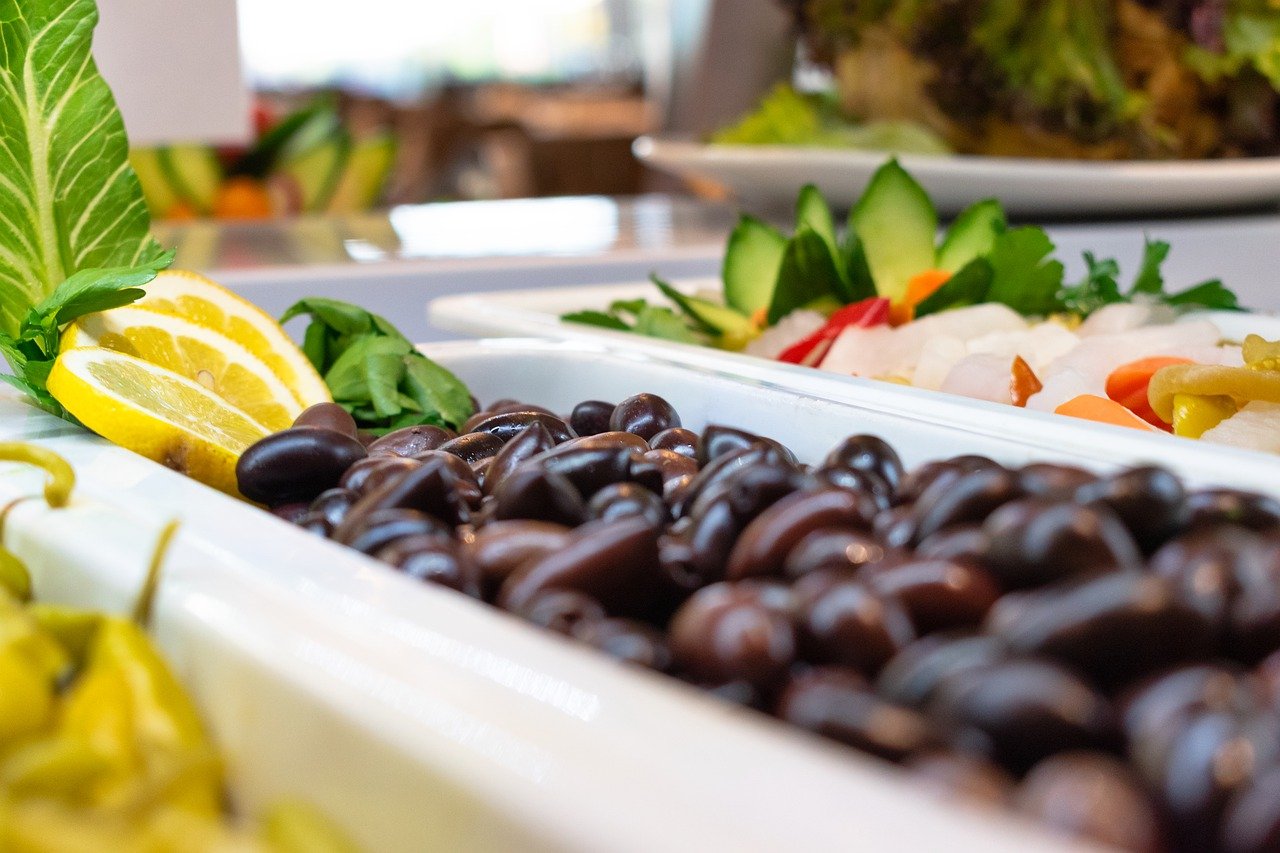 Unique Culture
Greece lies within the European continent, but sits close to Africa, and Asia, which is one of the reasons this region is rich with culture. This country has served as a melting pot where different ways of living, religions and ethnicities have all settled or passed through these magnificent lands. With mountainous terrain, sprawling lowland areas, and surrounding seas which seem endless, there really is something for everyone to enjoy. If you are looking for a luxurious, relaxing holiday, in a country where you can learn about different ways of living, then Greece is the place for you. 
Mainland Greece
Athens is the capital city of Greece and the area you are most likely to fly into. It is highly recommended to spend a few days in this city on your holiday to Greece, which is overflowing with historical beauty. Elegant five-star hotels and apartments can be in found within the central Monastiraki and Plaka areas of the city which are a perfect starting point to begin your explorations. Historical highlights can be found within the unmissable Acropolis, ancient structures sitting high above the city which will not only provide some spectacular views, but also allow you to immerse yourself in Greek culture. 
If relaxation by the ocean is what you are looking for, then perhaps visiting the Peloponnesus Peninsula will be the perfect spot to explore mainland Greece. The Messenia region has many exclusive hotels, resorts, and villas where you can get away from the hustle and bustle and enjoy the tranquility of Greek living. Nafplio is another livelier town that offers a luxury experience within the Peloponnesus Peninsula where you find some spectacular hotels overlooking the turquoise ocean. 
The Greek Islands
With over 2000 islands to explore, there is a piece of Greece for everyone. One fifth of Greece's land area is made up of the many beautiful islands that are nestled in the Mediterranean, Aegean, and Ionian Sea. Only 200 of these islands are inhabited, which does not help narrow down your search for the perfect spot, but it does mean there is something for everyone to enjoy.
Mykonos is an island where you can spend your days relaxing on the pristine golden beaches or partying in the most exclusive bars. It is a favorite of those who have refined tastes and wish to relax in luxury, yet still want the opportunity to enjoy high-class local delights. Boutique hotels like Mykonos Blu are easily accessible yet offer tranquility with private villas and cabanas. 
Santorini is an iconic image of Greece, with the cascading, blue-roofed homes melting into the glow of the ocean. It is a location that will make for some spectacular pictures, from the moment you wake up with the most awe-inspiring views, to watching the sunset as you sip the local Ouzo at a beachside restaurant. The dramatic cliffs, black sand, and upscale resorts will be sure to create a memorable holiday in Greece. 
Crete is the largest island in Greece which is full of historical sights, stunning beaches, and delicious seafood dishes. There are many seaside towns to visit from the charming Chania, sightseeing hub of Heraklion, or exclusive Agios Nikolaos. If hiking is your passion, then you can take on the challenge of walking the entirety of Samaria Gorge with its exquisite rock walls and unique vegetation; plus, after all the hard work, you can take a dip in the sea. Do not forget Elounda Bay on the south coast of the island, which offers exclusive luxury in every sense of the word.
Corfu is a richly green island that has hidden coves, bustling towns to explore, and architecture from a variety of cultures. The old town of Corfu is a beautiful place to stay with historic beauty which is renowned across the planet as it is a protected UNESCO World Heritage Site. The elegant Dassia Bay is the place to be for an exotic stay by the ocean, where you will feel the exclusive vibes the moment you step foot into this picturesque town.
Visit our selection Villas in Greece and start planning your next vacation 
Contact Haute Retreats or email your Trip Designer to start planning winter vacations for this year and the future. Beloved destinations like the ones listed here are booking up quickly, due to increased re-booking policies. Our team can match you with the accommodations and activities that are right for you and provide information on coronavirus travel safety, destinations that are open to travel, Covid-19 hotel policies, transportation options, private villas and charters and more.