Our Luxury Guide: St Martin/St. Maarten
The island of St. Martin/St. Maarten, sun-drenched and palm-fringed, is one of the most beautiful islands in the eastern Caribbean.
With its dual "personality" (the north of the island is a little outpost of France, and the south side that oozes the warmth of the Dutch) it is a wonderful destination where to spend a vacation interconnecting with different cultures. The border between them is basically non-existent, and visitors are free to enjoy everything from water sports and cultural festivals to shopping.
Saint-Martin has a way of luring you in and keeping you coming back for more. Take it from Julian Prince, resident and SXM Festival founder, who has made it his mission to showcase the island in all of its beauty. Here's how he fell in love with Saint-Martin and how you will too.
Wherever you decide to stay, St Martin or St Maarten, or—most likely—somewhere in between,  there is a  combination of luxury hotels, luxury villas for rent,  trailblazing restaurants, a world-class golf course (Mullet Bay Golf Course), and outstanding fishing, all with views that will make you want to send a postcard home.
WHEN TO GO
The peak season begins in December and ends around mid-April, as frozen travelers from the United States and Canada flock here to escape the cold at home. One of the island's most famous events, the Heineken Regatta, takes place in March. Travel to St. Maarten drops off between July and October, hurricane season in the Caribbean.
RELATED 6 Gorgeous Beachfront St Martin Villa Rentals
HOW TO GET THERE
Princess Juliana International Airport (SXM), on the Dutch side, is where all intercontinental flights arrive and depart. Major airlines from North America include American, Delta, JetBlue, Spirit and United. Air France connects the island with Paris and KLM has flights from Amsterdam. SXM is also a major regional hub with flights to and from Anguilla, Antigua, Curacao, Guadeloupe, Montserrat, Saba, Sint Eustatius, St-Barthélemy, St Kitts, St Thomas, Tortola and Trinidad. Regional airlines serving Sint Maarten include LIAT (www.liat.com), Winair (www.fly-winair.com), Air Antilles (www.airantilles.com) and St Barth Commuter (www.stbarthcommuter.com).
Aéroport de Saint-Martin Grand Case, on the French side, has prop planes serving Anguilla, St-Barthélemy, Guadeloupe and Martinique. It's served by Air Caraïbes (www.aircaraibes.com), Air Antilles and St Barth Commuter.
WHERE TO STAY
Sint Maarten's capital Philipsburg and Simpson Bay, the main tourist area, are where you'll find the shopping centres – Sint Maarten probably has the best shopping in the Caribbean, plus casinos and tourist-friendly nightlife. Much of the Dutch side sprouts waterfront resorts and condo communities, but if you're looking for something quieter try the far end of Simpsons Bay Beach, where there are a handful of cool spots. Sint Maarten also has the Caribbean's biggest zoo, as well as some charming old Dutch monuments.
Saint Martin's territory covers the northern  two-thirds of the island, and the majority of the island's natural treasures. Here you'll find the spectacular bluffs overlooking the ocean, the prettiest secluded coves and the lushest interior. The capital is Marigot with its marina and shopping, if you choose to stay in the French side you should choose to stay on the beach. There are scores of good restaurants to choose from on the French side of the island.
Visit and Book one of our villas in St Martin https://hauteretreats.com/st-martin-villas/
WHAT WE LOVE:
despite its small size, we've never been bored or had to look too hard for something to do
WHERE TO TASTE GREAT FOOD:
OCEAN 82
Ocean 82 blends simplicity with chic design, a French restaurant that combines the freshest ingredients. Located on the water, flavors designed by Chef Franck Vuillemin will entice you to return again and again.
ALINA'S RESTAURANT
Alina has taken the traditional Japanese dining experience to high level, Izakaya style Japanese tapas sake bar, use most of local ingredients, serve Tokyo style sushi at live sushi bar from chef ken, pure relaxation and indulgence and lounge music.
MEZZA LUNA
There is a focus on authenticity at this beachfront Italian spot. The food is refreshingly simple yet achingly good and the design is neat.
LE PRESSOIR
With lots of ambiance this French restaurant can be found in a 1886 creole house on the main street of Grand-Case and is considered on of the best restaurants on the island.
LOLOS, GRAND CASE
There are two famous roadside BBQ restaurants known as lolos (affordable and local). The menu includes everything succulent, grilled ribs to stewed conch. Don't miss the johnny cakes and side dishes like plantains, curried rice,grilled ribs to stewed conch.
KARAKTER, SIMPSON BAY
An old school bus turned into a beach bar with lounge chairs and picnic tables. Great food, live music and sea side what more could you ask for?
YVETTE'S KITCHEN
Yvette's Restaurant is a small cozy, homy yet comfy restaurant that is located on the French side of the friendly island of Saint-Martin for over 30 years. They are known for their finger-licking local creole cuisine.
LE PIMENT
In Orient Bay in the heart of the village square. Chef Sylvain offers fresh and tasty French cuisine, prepared with quality products. meats. pickled fish, pizzas all real delights.
Read Also the recent updates for St Martin Covid 19: Traveling to St Martin
BEST SHOPPING
Little Europe Jewelers
Quality at great value with little Europe's undeniable success is a result of friendship & loyal support of their clientele.
Rue Royale Maison
The ultimate lifestyle shopping experience with the casual and duty-free shopping of St Maarten. 
Topper's Rhum
Topper's (Island) Rhum: Voted USA Today "World's Best Tasting Rhum": handmade, bottled and packaged with precision right here in St. Maarten!
Tijon Perfumes
Tijon Perfumes & Boutique: a hand-picked selection of souvenirs, clothing, hand-made jewelry, caribe baie summer line & handcrafted scents.
Del Mar Boutique
The Del Mar boutique in Simpson Bay carries a handpicked selection by Eddie & Michael. Fun, Fresh and Flirty fashions that appeal to locals & tourists alike!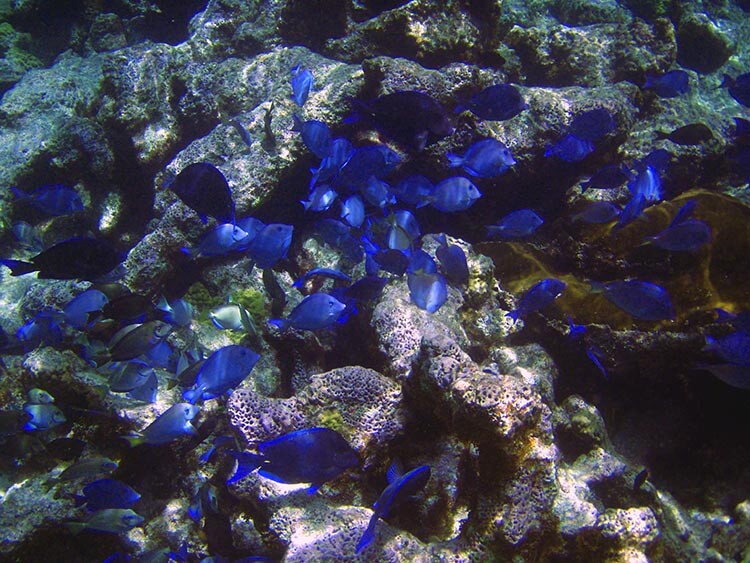 THINGS NOT TO MISS:
PRIVATE BOAT CHARTERS
Reserve a boat of your choice; catamaran, sailboat or yacht and then customize a trip that caters to your desires. You can create an itinerary, so anything is possible with a little imagination!
PRIVATE CHEF SERVICES
This service offers a highly experienced chef that will prepare customized gourmet meals) at your villa. Every meal can be individually planned with the greatest attention to detail and with the freshest and finest ingredients. Whether it be for a special get-together, or a regular daily occurrence while on vacation, this service won't disappoint!
Tip! Great value when you book consecutive Chef services (minimum 5 days with 1, 2 or 3 meals per day).
IN-VILLA SPA SERVICES
Indulge yourself in total relaxation and wellness treatments by a professional, all in the comfort of your villa! From facials to therapeutic massages, there is something for everyone.
ISLAND HOPPING
When in St. Martin, you can easily visit the neighbouring islands by air or sea!
Note: A passport and/or visa may be required when traveling to neighbouring lands, depending on your country of origin.
Whilst Saint Martin has plenty of fantastic beaches, we'd recommend in particular the white sands and turquoise waters of Mullet Bay and Maho Beach.
LOTERIE FARM
Is probably the only example on St. Martin of a private nature reserve. Today the purpose and goal are to safeguard the history and environment amidst abundant trees and thousands of different species. To do that, they have opened the property to the public and invite people to enjoy the natural surroundings and participate in all the different activities offered which covers everything from hiking our beautiful trails to riding one of the Zipline Adventures.
PAROTTE VILLE
Is a walk-in bird park on the island of St. Maarten. It's home to a number of exotic birds which includes sun conures, ringneck parakeet, black headed caiques and more. The park also has a Heritage (Family) museum where visitors can see various antique items and a medicinal garden. Visitors receive a guided tour of 30 minutes. Come and Enjoy!
To begin your next dreamy escape to the beaches of St Martin, browse our collection of luxury villa rentals in St Martin.
Contact Haute Retreats to plan a trip to St Martin, our team of expert travel designers can recommend the best villas, luxury resorts, restaurants and activities for your interests.