Tuscany is one of the most underrated regions of Italy, which deserves every bit of praise you have. If you're headed there, then there's no way you should miss its mouth-watering cuisine. If you don't know much about Tuscan cuisine, then don't worry, because here's a detailed guide that will tell you everything about Tuscan cuisine, including where to start:
The Story Behind Tuscan Cuisine
Tuscan cuisine has one main rule: simplicity. The reason such simplicity follows Tuscan cuisine is because it was inhabited by peasants who were only able to get their hands on inexpensive ingredients and could not afford to try heavy spices or techniques. You'll find that traditional Tuscany food includes simple ingredients like legumes, mushrooms, cheese, vegetables, and fruit. The dishes are moderately spiced and follow unique cooking methods like reboiling and reheating.
READ MORE Tuscany: 7 luxury villas for rent near Florence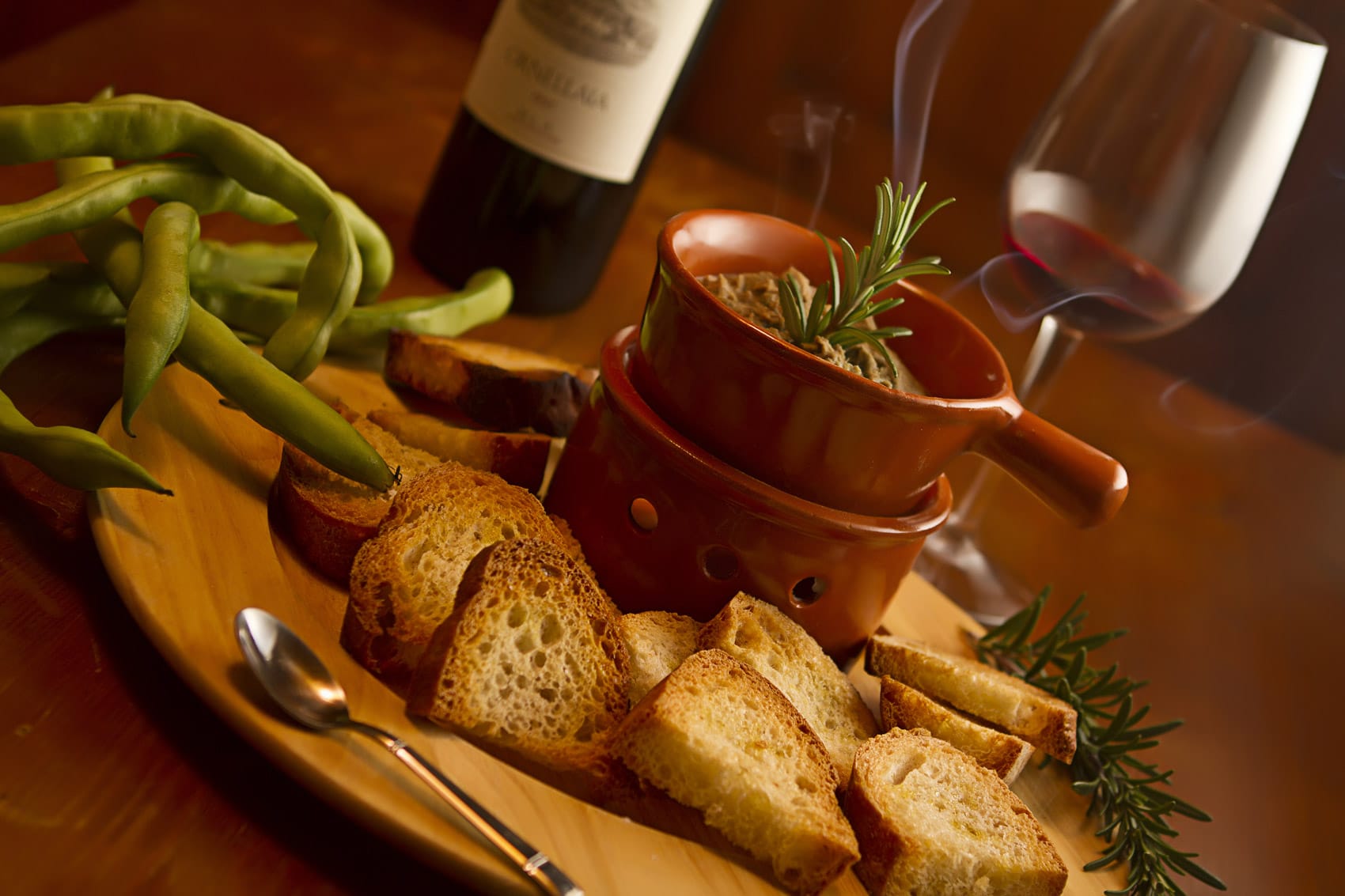 Best Foods to Try in Tuscany
Here are some Tuscan foods you should definitely try:
Ribollita
Ribollita is a traditional Tuscan bread soup made by boiling bread, cabbage, Tuscan kale, kidney beans, carrots, potatoes, and onions. Ribollita was one of the first peasant foods made by reheating or reboiling previous stocks of vegetable soup. It's basically a minestrone made simple.
Cavallucci
Cavalluccis are chewy Italian biscuits made with almonds, anise, flour, coriander, and candied fruits. The word Cavallucci is thought to be derived from Cavalli (horse), and the cookies initially did feature the shape of a little horse. Today, they're pouch-shaped and are typically served at Christmas, but you can always find a few bakeries which have them. If you take a Tuscany food and wine tour, you'll find Cavalluccis casually paired with dessert wines like Sciachetrà and Vin Santo.
READ MORE Michelin-Star restaurants in Tuscany you shouldn't miss
Bistecca Alla Fiorentina; Florentine Steak
One of the most delicious Tuscan foods, the Florentine Steak, is a traditional Italian steak, which holds an intriguing history. Following the tradition of massive cuts of veal being cooked from the bonfires of Festa di San Lorenzo, Florentine Steak is cooked al sangue (blood cooking) on a grill, so you know it's going to be mind-blowingly amazing. The Bistecca Alla Fiorentina is made by ageing veal or heifer for two weeks and roasted on charcoal embers without any seasoning. Seasoning may be added later.
Necci
Necci is a sweet cross between pancakes and flat crust cakes; it is slightly thicker than a crepe but thinner than a tortilla. This traditional Tuscan galette is made from chestnut flour and is commonly eaten as a dessert but can also be eaten with savory fillings. This Tuscan delight has been declared the official traditional Italian Regional food of Tuscany by the Italian government and can be found in most eateries.
Panzanella
A popular summer dish, Panzanella, is a fresh salad made of onions, tomatoes, and bread soaked in water. The salad often features cucumber, olive oil, vinegar, and basil. This delectable Tuscany food is attributed to 16th-century poet Bronzino who often indulged in onions, oil, and vinegar with toast. For anyone who's looking into light-hearted Tuscan cuisine, Panzanella is a life-saver. Plus, it pairs well with most wines, which is why any summer Tuscany food and wine tour does not let it slide.
Our selection of villas in Tuscany https://hauteretreats.com/luxury/tuscany/
Contact Haute Retreats or email your Trip Designer to start planning winter vacations for this year and the future. Beloved destinations like the ones listed here are booking up quickly, due to increased re-booking policies. Our team can match you with the accommodations and activities that are right for you and provide information on coronavirus travel safety, destinations that are open to travel, Covid-19 hotel policies, transportation options, private villas and charters and more.