This luxury mansion is a true haven for the fans of offshore fishing and water sports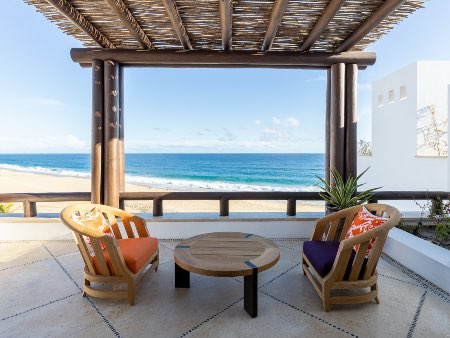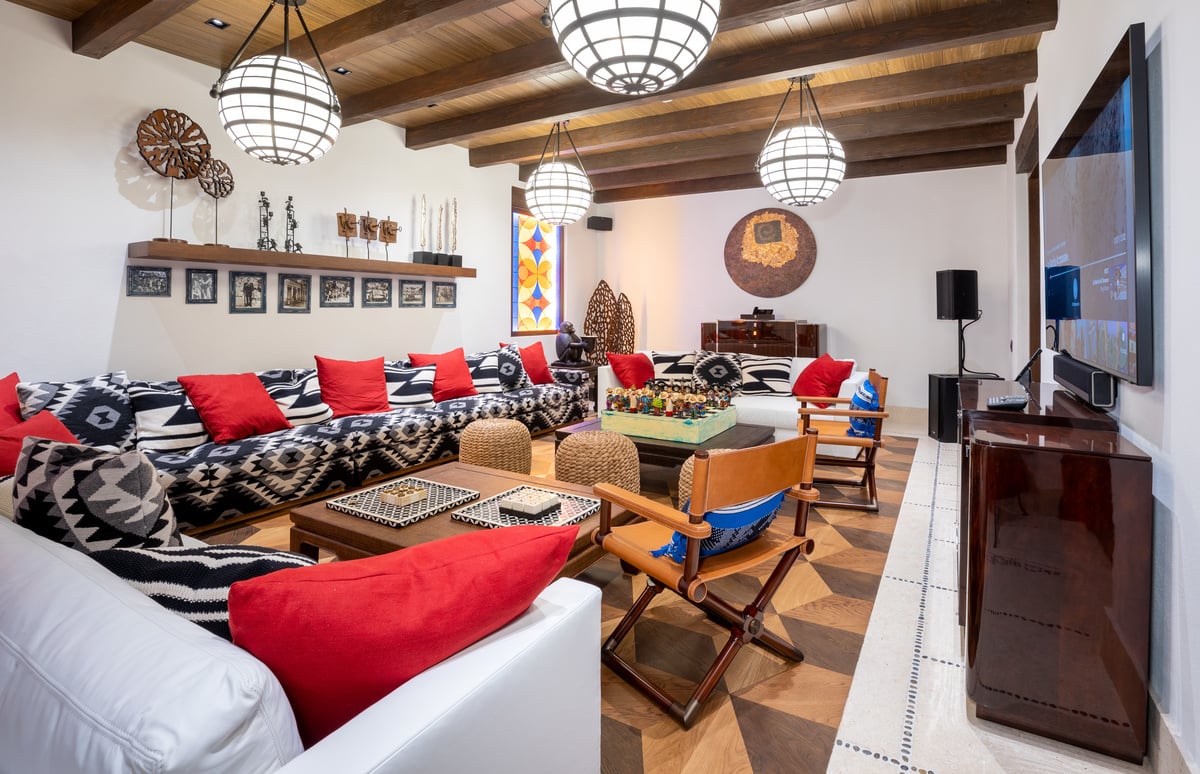 Home to Oleg Tinkov's datcha, Cabo San Lucas is a resort enjoying up to 350 sunny days a year, with the ocean temperature here varying from +22 °C in winter to +29 °C in summer. La Datcha Cabo San Lucas is inspired by the traditional Mexican hacienda. The villa features brightly coloured and textured interiors, many locally crafted pieces of furniture, terraces, shady patrons, fountains and decor.
Staying at this 20,000 square-foot luxury villa you will have everything you need.
La Datcha Cabo San Lucas features 10 immaculate bedrooms, 12 baths and luxury facilities and amenities.
Each of the spacious suites have been designed in a bright Mexican-American style and include an ensuite bathroom and walk-in closet. Two of the suites are master bedrooms and feature private terraces, one of which has a fireplace while the other opens out to the swimming pool.
THE VIP EXPERIENCE WE CAN ARRANGE FOR YOU IN LOS CABOS
In Los Cabos, a paradise where the Sea of Cortez meets the Pacific Ocean, there is something to do for everyone: fishing, golf, scuba diving, snorkeling, kayaking, horseback riding, relaxing in luxury spas and resorts and dancing 'til dawn.
Start your day with a total at-sea experience in Los Cabos. Sail aboard a catamaran, enjoy the emerald sea while touring the golden coast of the Sea of Cortez while you head to the beautiful blue flag bay where you can dive and snorkel in the warm waters that is known for being the largest aquarium in the world because of its variety of sea life. Enjoy a freshly mixed drink from the open bar service and a delicious Mexican buffet for lunch prepared by the onboard chef. After a morning of snorkeling and fun, you will sail back along the coast to the port of Cabo. During this excursion, you will explore the famous Arch of Cabo San Lucas, colonies of sea lions and several important points Los Cabos is known for. Capture these picture-perfect moments with onboard professional photographers!
Or choose between the many sightseeing cruises or a private charter, including fresh meals prepared by a first-class chef on board all of the vessels.
Live the best Cabo adventure flying in our powered hang glider
Feel the adrenaline of flying over the Cabo San Lucas Bay! The 45 minutes' activity takes you on a trip over the sea to discover the majestic beauty of the "Land's End". From the heights, you will spot great perspectives of the rock formations, the marina, the city and the natural wildlife.
Take Diving Lessons.  Including all levels of PADI and SSI courses; from recreational to technical and professional levels of scuba diving & freediving. or choose among a variety of courses about the local marine animals and ocean conservation. From scuba diving in the Cabo Marine Park to encountering Baja's famed whale sharks & Mobula Rays, as well as humpback whale watching and shark diving – explore the Baja California Sur.
Arrange day excursion on board of Caborey the largest, most spectacular boat in all of Los Cabos. Enjoy trips, shows, music and food, have made him an icon in Los Cabos.
Find out more experiences and let us create your dream trip in Los Cabos info@hauteretreats.com
WHEN TO GO AND HAVE A VACATION IN LOS CABOS
The best time to visit Los Cabos is from May to June (after Spring Break and before the rainy season), and in October (after the rains but before the Thanksgiving and Christmas holidays). Expect sunny warm weather with water temperatures especially pleasant in October.
We can arrange your full trip arranging your private flight from anywhere. 
Reserve your stay a La Datcha Los Cabos click below for more information of contact us reservations@hauteretreats.com