The kitchen is the central and focal point of a home. It is where we cook, where we entertain, and also where we mostly gather with the other members of the family. In other words, it is the room where life happens.
We've spotlighted 5 ultimate kitchens in St. Barts sure to set a merry mood. Many people love modern kitchen whether they cook or don't cook. When you step into a home a nice clean and newly well redone make it even better for the guests who rent the villa.

You and your guests can relax in absolute privacy, flanked by hillside and opening up to the valley and sea.
2.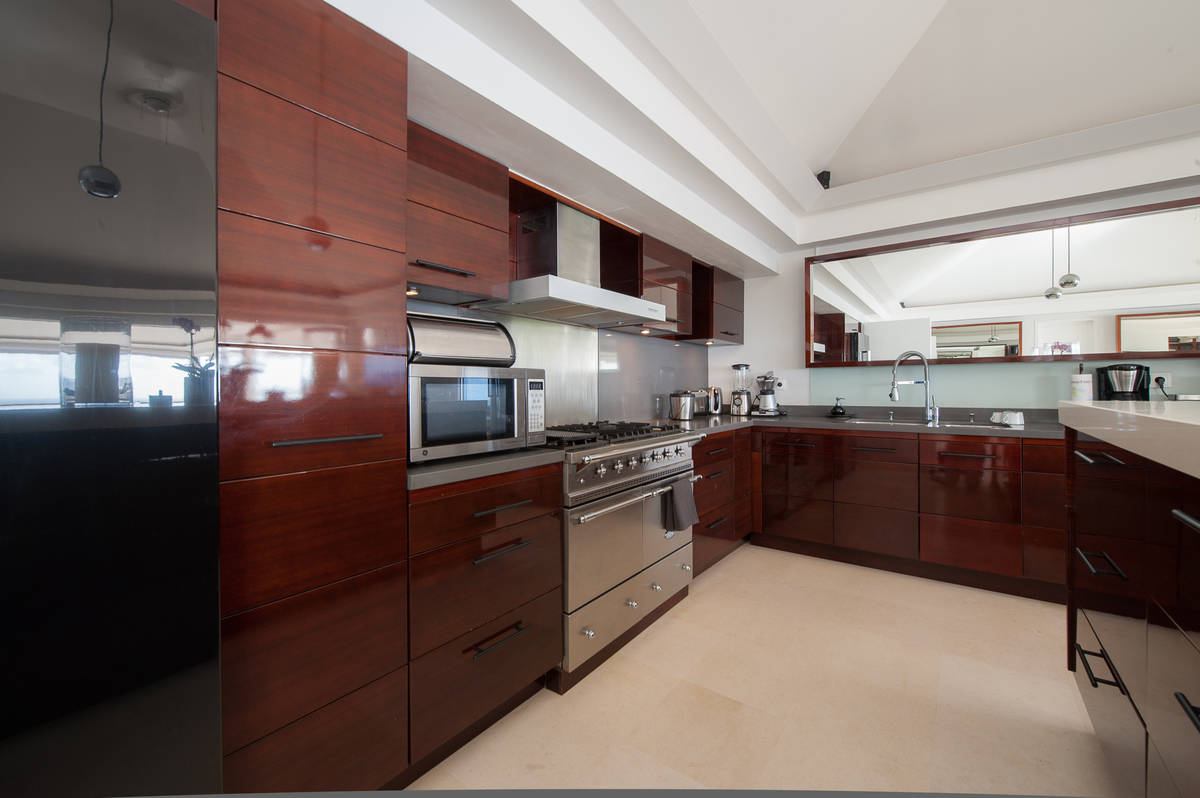 Villa Gouverneur Dream
The entrance to Villa Gouverneur Dream leads conveniently into an impressive open-plan kitchen and dining area. To the right and left of the living area are two of Villa Gouverneur Dream's three bedrooms, each with a king-size, mahogany four-poster bed, leather furniture, and a view of the ocean.
3.
My Way Villa is located on the northwestern corner of St. Barths and is the epitome of luxury and contemporary design. The first thing that catches guest's eyes is a gleaming black-lacquered grand piano which is the centerpiece of the modern living area. Photos of Frank Sinatra hang on the walls, and a quote from "My Way" decorates the backsplash behind the stove in the open kitchen.
4.
The main living room opens up to the terrace, allowing tropical air to easily move in and out of the villa. Here you'll find soaring ceilings and exotic decor (including an L-shaped sofa), plus views of the sea ahead. A contemporary, fully equipped gourmet kitchen provides everything you need to prepare a home-cooked meal, as well as a breakfast bar.
5.
The newly built Villa Améthyste, a unique luxury villa rental,  is a soothing haven that combines contemporary design whilst also blending harmoniously with the natural surroundings.
Villa Améthyste is a good choice for nature lovers, who will find much to admire in the stunning sea views over Petit Cul de Sac from the pool, main terrace, and living room, and in the smooth integration of the covered dining terrace into the rocky slopes of the quiet eastern part of the island.