Rent a Tulum villa with private chef where you'll enjoy 5-star dining throughout your vacation. Simply sit back and relax as delicious meals are prepared for you and your guests using the freshest local ingredients.
Just imagine the luxury to enjoy your breakfast outside your room in the morning or dinner. Having a private chef that will prepare your meals while on vacation will make it your stay even better and your vacation more relaxing.
Haute Retreats rounded up 9 Tulum villas with private chef: 
Casa Xixim
Featured on Netflix's The World's Most Amazing Vacation Rentals (Season 2 Episode "Eco Friendly"), Casa Xixim was designed for sustainable vacationing.
Embracing a net-neutral approach, the property utilizes solar power, green roofs, and rainwater collection. This eco-luxe four-bedroom beachfront villa in Soliman Bay provides an environmentally friendly travel experience for eco-conscious travelers.
the villa combines top-drawer amenities, such as a seaside swimming pool, a freshly raked beach each morning, two private chefs, and an outdoor grill, with an experience crafted for low environmental impact. Solar panels complement the home's electricity needs and green terraces harvest rainwater for domestic use.
Kati Kaan
The 3-bedroom villa was built for guests to relish the landscape. Not only does it have a 100-meter private beachfront in a vibrant nature reserve, but it blends in with its surroundings. The open-plan living spaces fuse into the spectacular deck and pool, where the beach and its coco palms become part of the architecture. A 2.5-acre estate embraces the house, itself tucked between the Caribbean Sea and the beautiful Campechén Lagoon.
Amaite
Villa Amaite was designed like a stylish seaside bungalow, combining clean lines and local materials to create indoor living spaces that make you feel connected to the tropical setting. Outside, the pool and terrace melt into the white sands of the bay and invite family reunions in the palm-tree-covered backyard.
La Semilla
Located between the lush, green mangrove jungle and the secluded beach of Soliman Bay, Villa la Semilla has been created for living harmoniously with nature and guests can savor a unique experience with the support and service that is synonymous with the La Semilla.
Daily chef service included: breakfast, lunch and dinner (groceries not included).
Villa Mariola
Villa Mariola is a luxury villa nestled in the tranquil Soliman Bay, a 5 bedroom beachfront villa that has everything you dreamed when you pictures the perfect Caribbean vacation. A spectacular home where to enjoy blissful days in one of the most secluded places in the Riviera Maya.
Casa Azumaya
Immerse yourself in the essence of coastal luxury at Azumaya Beach House, where every detail has been carefully curated to enhance your tropical retreat. From its inviting terraces adorned with charming wooden coverings to the serene hammocks swaying gently by the beachside, and not to forget the pristine pool gracefully cascading into a jacuzzi right beside the expansive open-plan living room – this beachfront haven embodies the epitome of relaxation and indulgence.
As the sun sets, Azumaya Beach House offers you the unique opportunity to connect with the stars above, creating an enchanting ambiance that is simply unparalleled. For those seeking adventure, the property provides kayaks and paddleboards to glide gracefully over the shallow reef, providing a truly immersive experience with nature. But above all, it's a place to unwind, to let go of your worries, and to embrace the tranquil rhythm of the ocean.
The meticulously designed space spans across three levels, offering a total of six bedrooms. Three of these luxurious sleeping quarters provide breathtaking ocean views, while the other three are thoughtfully positioned to capture the allure of the jungle and the mesmerizing sunset. With comfortable accommodations for up to 12 guests or the flexibility to accommodate up to 14 individuals for families with children, Azumaya Beach House is an ideal haven for those seeking an unforgettable coastal escape in Tulum.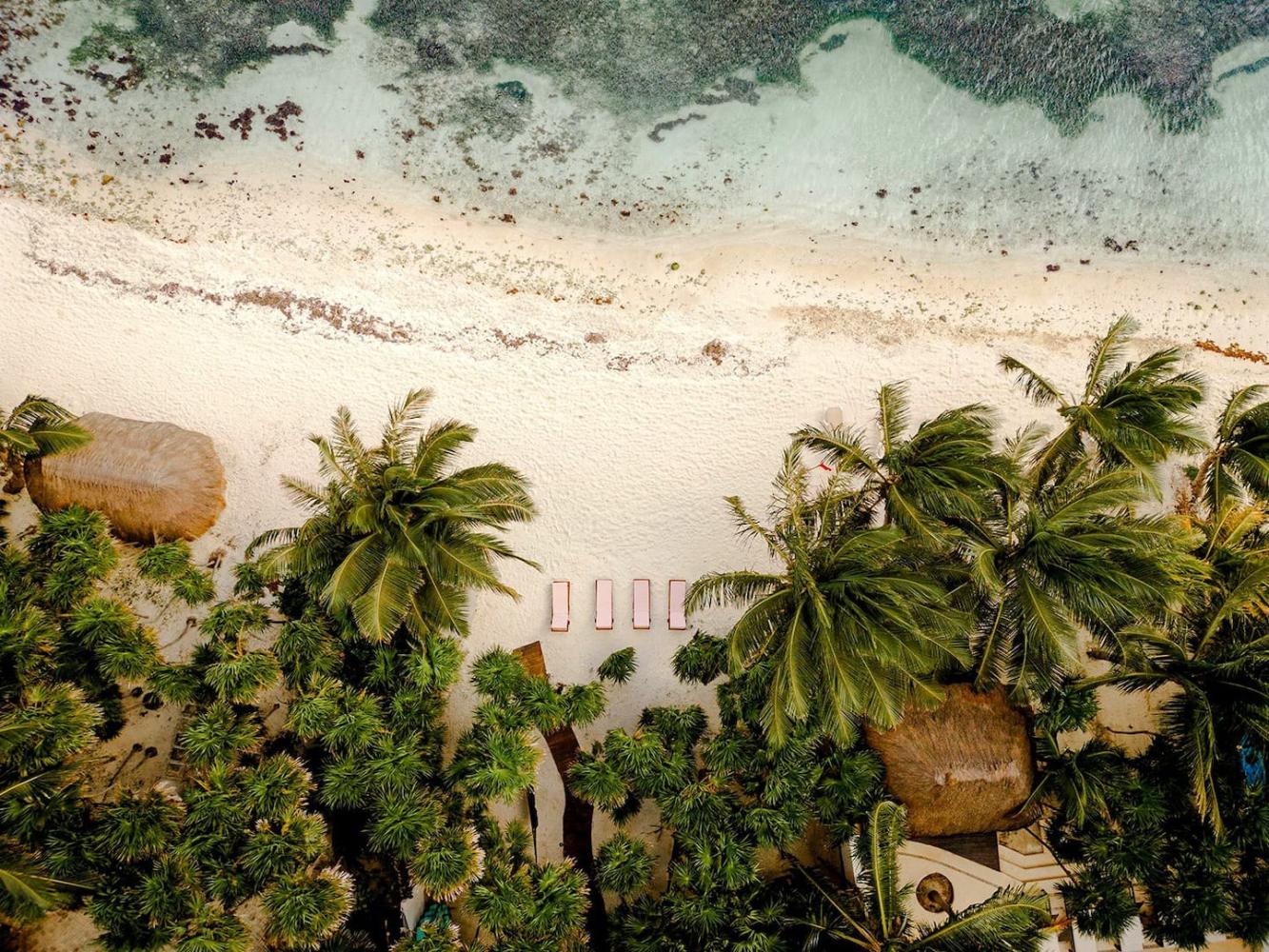 Hacienda Caracol
Hacienda Caracol is an expansive 10-bedroom, 11-bathroom villa, shaped by architecture that combines Spanish and Mexican design, with high ceilings, marble floors, and rich handcrafted furniture located on Soliman Bay.
Lol-Beh
Villa Lol-Beh is an impressive 12-bedroom, 13-bathroom villa located in Tulum, offering incredible ocean and jungle views, and comes with a full-service staff available 24/7. Lol-Beh's architecture is a mix of Spanish and Mexican design, with high ceilings, marble floors, and rich handcrafted furniture.
There are six bedrooms located inside Villa Lol-Beh, including a master suite with a Jacuzzi and views of Soliman Bay.
Casa Ixchel
Casa Ixchel is a wonderful villa located between the Caribbean Sea and the lush jungle of Tulum, a truly impressive and breathtaking estate.
With 6 spacious suites, the villa boasts a pool, Jacuzzi, gym, massage area, spacious indoor & outdoor lounges, state-of-the-art kitchen, TV room and perfectly manicured garden, as well as a thatch-roofed dining and lounge area right on the white sand shores of Tulum, Mexico.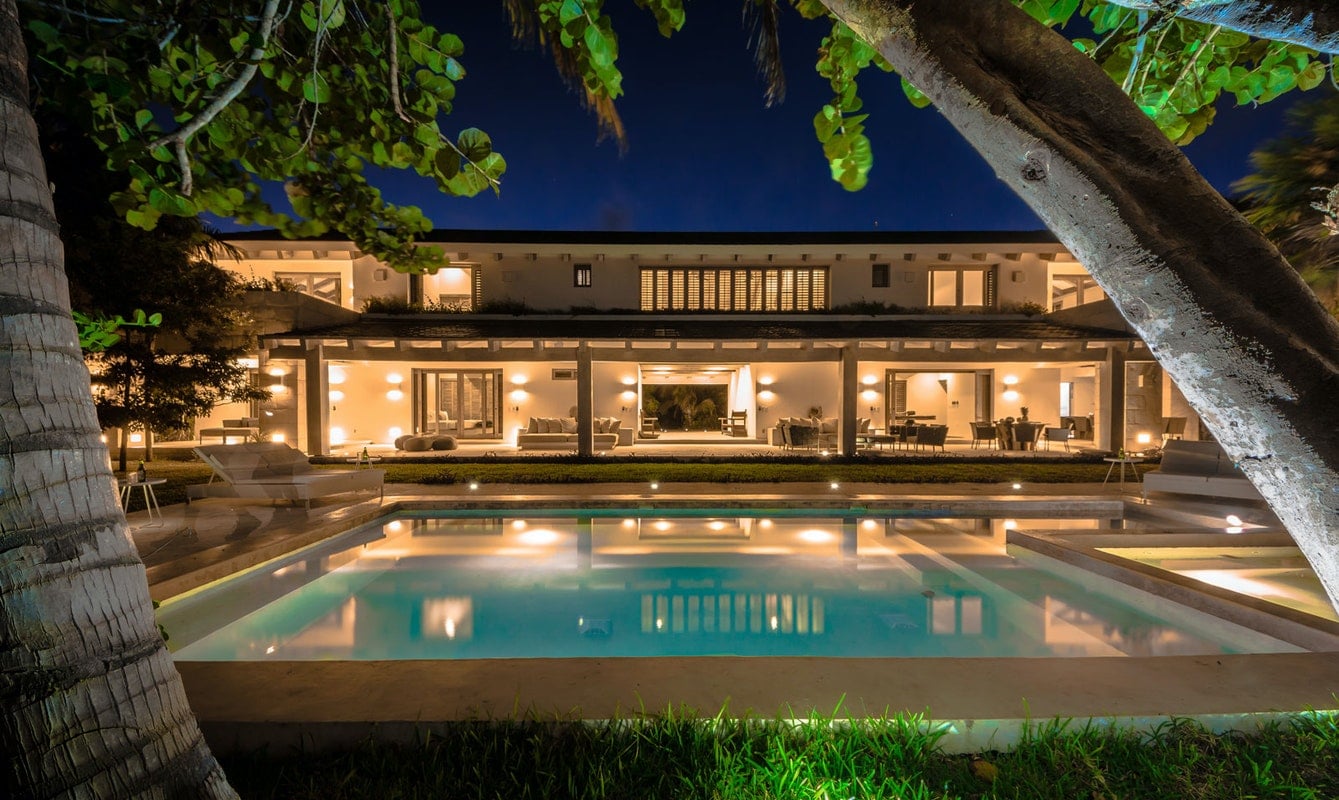 Contact Haute Retreats or email your Trip Designer to start planning winter vacations for this year and the future. Beloved destinations like the ones listed here are booking up quickly, due to increased re-booking policies. Our team can match you with the accommodations and activities that are right for you and provide information on coronavirus travel safety, destinations that are open to travel, Covid-19 hotel policies, transportation options, private villas and charters and more.