Turks and Caicos Villas: What your private chef can cook for you
Perhaps it is a bit of a reach to compare these islands to heaven. On the other hand, picture a set of green islands and cays, most of which are ringed by the softest, brightest white sand beaches, set in warm, clear blue waters ranging from palest turquoise to aquamarine to indigo. Then add some gentle rolling hills, swaying palmetto and palm trees, and powder puff clouds, to a destination where it is swimsuit weather all year long and we are getting close. 
Turks and Caicos is nothing less than a gem being a crossroad between Europe and the Caribbean. Its unique location makes it a memorable and top-rated tourist destination. The island lets you soak in the sun and freshen up yourself with the mild ocean breeze. 
There are so many things popular about these islands. It is a land of cultural richness, visible when you visit the local people or enjoy the food. The best way to spend quality time with your loved ones and family on these islands is by booking luxurious Turks and Caicos villas. These villas do not just give you the comfort of home away from home, but you can also hire a private chef who can cook almost any cuisine of the world for you. Although the Turks and Caicos cuisine is inspired by Caribbean and European flavors, here are a few delicious local dishes your private chef can cook for you:
Conch

 
Conch or sea snails are the local delicacies of Turks and Caicos. You can find so many unique dishes around this ingredient. Some of the best food in Turks and Caicos has sea snails. Sea snails are tasteful and loaded with nutrients. Some of the most loved dishes your private chef will cook for you include a conch salad, conch fritters, or a creamy and rich coconut conch chowder.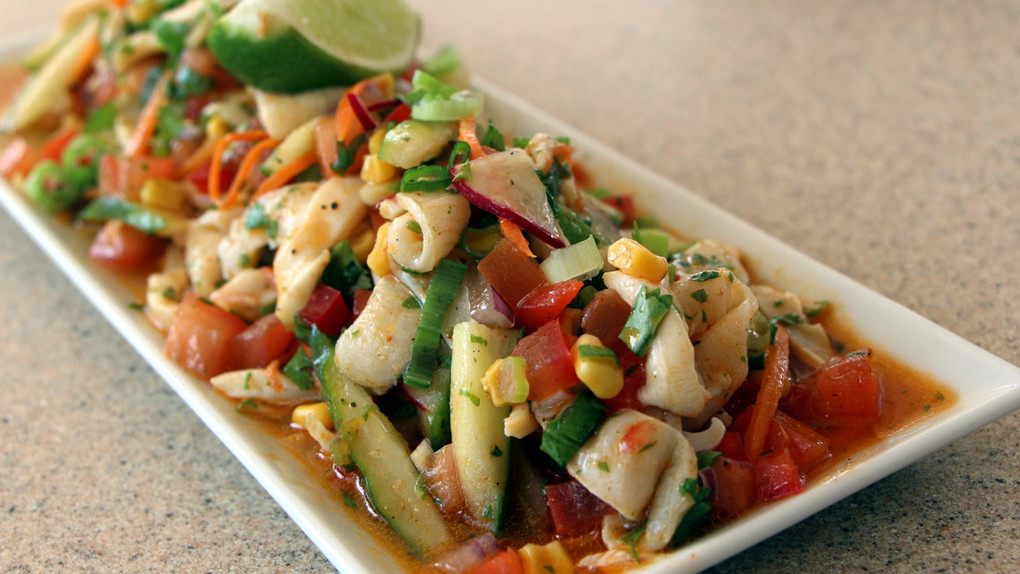 RELATED 7 Top Restaurants in Turks and Caicos
Lobster
Lobster is the king of the ocean and is a widely served Turks and Caicos food. You will find lobster on the menu of every restaurant and café, and your private chef won't skip it for you as well! You can happily enjoy delicious, buttery lobster along with the special variety of corn by sitting in your villa enjoying the rise and fall of the oceanic waves.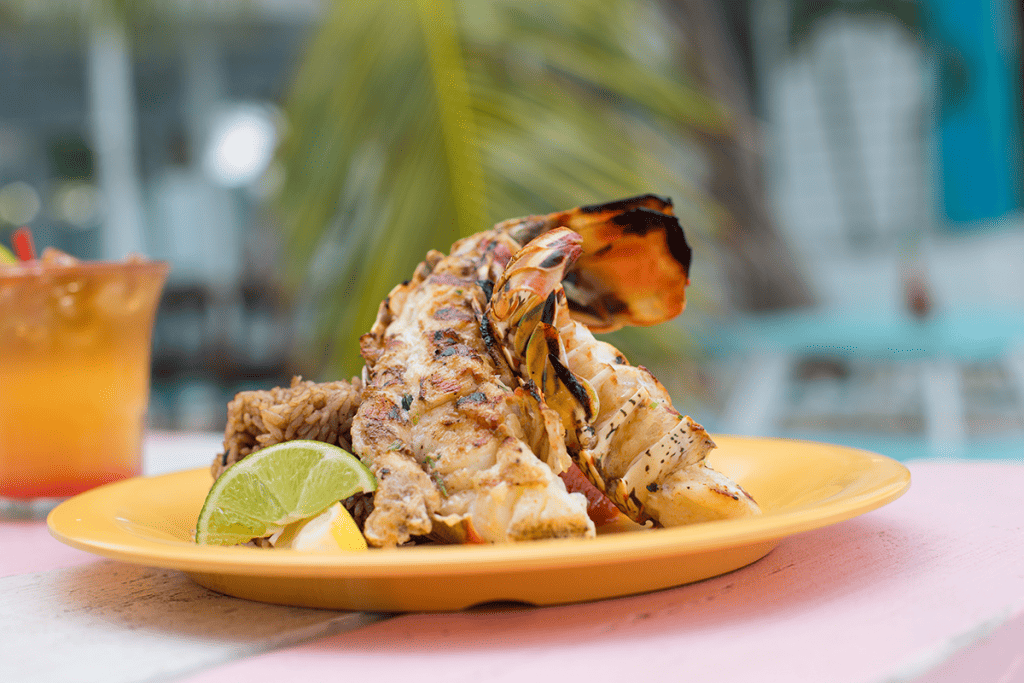 Snapper
The local snapper is unlike anything you have ever tasted. They are just as popular as conch and are usually served grilled with a rich sauce. If you are a seafood lover, you can notify your private chef and get ready for a delicious, whole-grilled snapper.
RELATED 5 Most Romantic Turks and Caicos Honeymoon Villas
Jerk meat
Seafood isn't the only thing your private chef will present you. Jerk or blackened chicken is also a very popular Turks and Caicos food. It is marinated using Caribbean spices and local herbs and is dipped in butter before cooking. It is simply delicious. 
Johnnycake
This dish is more like a side dish whose recipe is as old as the first people who came to these islands. Johnnycake is a savory dish made from cornmeal, water, and salt. It is served during lunch and is light and airy. You keep coming for more. 
Lionfish
Lionfish is a beautiful fish with vibrant colors and a zebra-like pattern. Since the fish is predatory, you can find it a local delicacy as the people like to consume it not because of its flavor but to protect marine life. If you notify your private chef of your love for seafood, he might add lionfish to the menu. The fish requires precision and, when prepared with care, has a unique and delicious flavor. 
RELATED Our Luxury Guide: Turks and Caicos
So the next time you are spending some quality time in Turks and Caicos villas, looking for the best food in Turks and Caicos prepared by your private chef, you will have an idea of what you might be served. Enjoy the culinary delights of your own private chef in Turks and Caicos Vegan menus are also available. 
Our selection of luxury villas in Turks and Caicos @ Turks and Caicos Villas | Haute Retreats
Contact Haute Retreats or email your Trip Designer to start planning winter vacations for this year and the future. Beloved destinations like the ones listed here are booking up quickly, due to increased re-booking policies. Our team can match you with the accommodations and activities that are right for you and provide information on coronavirus travel safety, destinations that are open to travel, Covid-19 hotel policies, transportation options, private villas and charters and more.