Weekly Snapshot: Casa Tau, Punta Mita, Mexico and A 5 Day-Itinerary
Punta Mita is an ultimate luxury travel destination. This sleepy little fishing village is a hot-spot tourist destination.
There are many premium luxury resorts and villas in Punta Mita to give you an amazing staying experience. Activities in Punta Mita include exploring gorgeous beaches, diving underwater and definitely playing golf. Most of these luxury Punta Mita Villas like Casa Tau is a perfect place to stay with family. Some of Mexico's best golf course is located near to this villa. If you stay in Casa Tau, you can easily take a tour and visit these golf courses with stunning oceanside fairways. A large number of tourists from New York City and London visit Punta Mita to spend a luxurious holiday. If you are planning to visit Punta Mita with family, stay in Casa Tau to enjoy a perfect gateway. Let us explore in details what makes it so popular.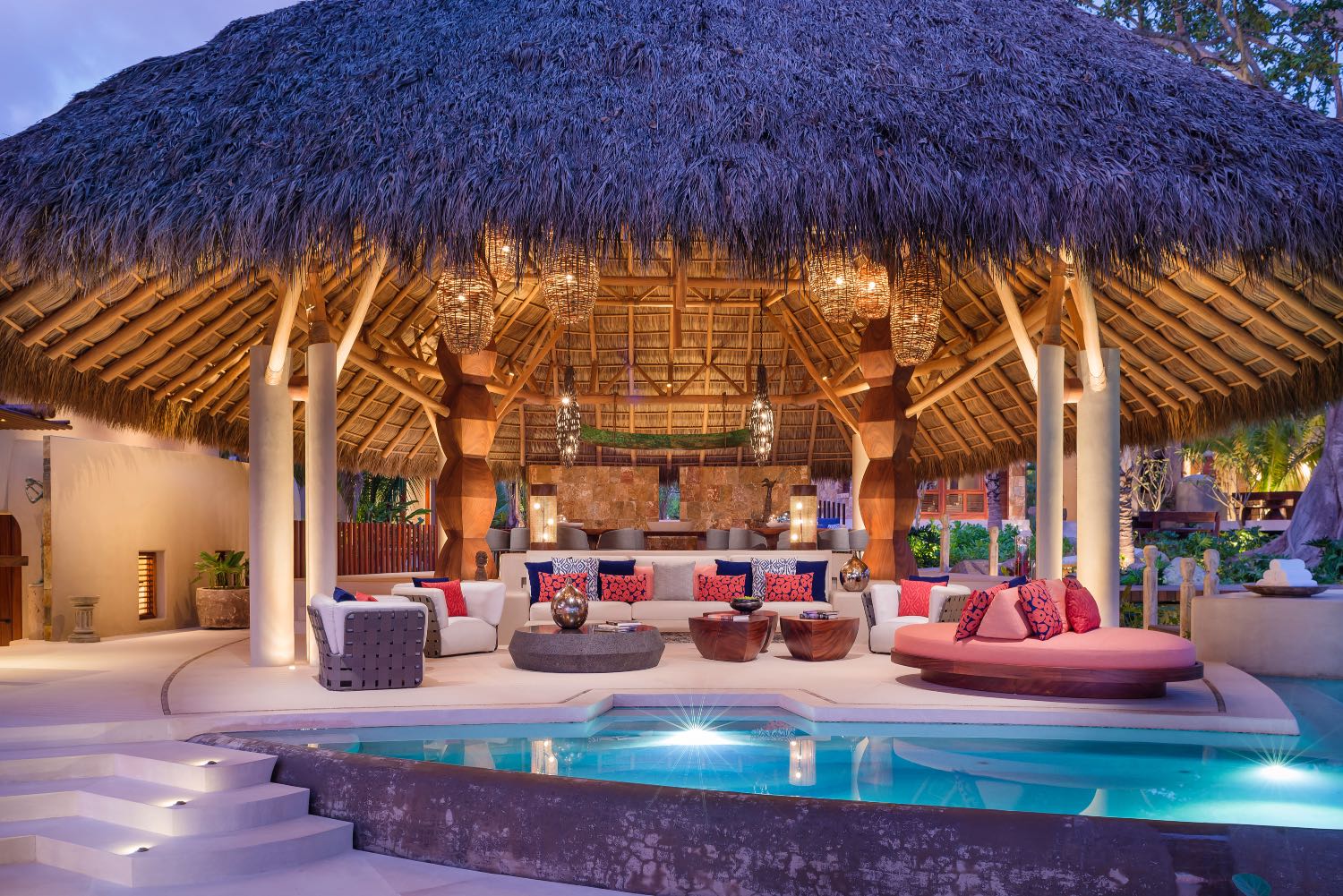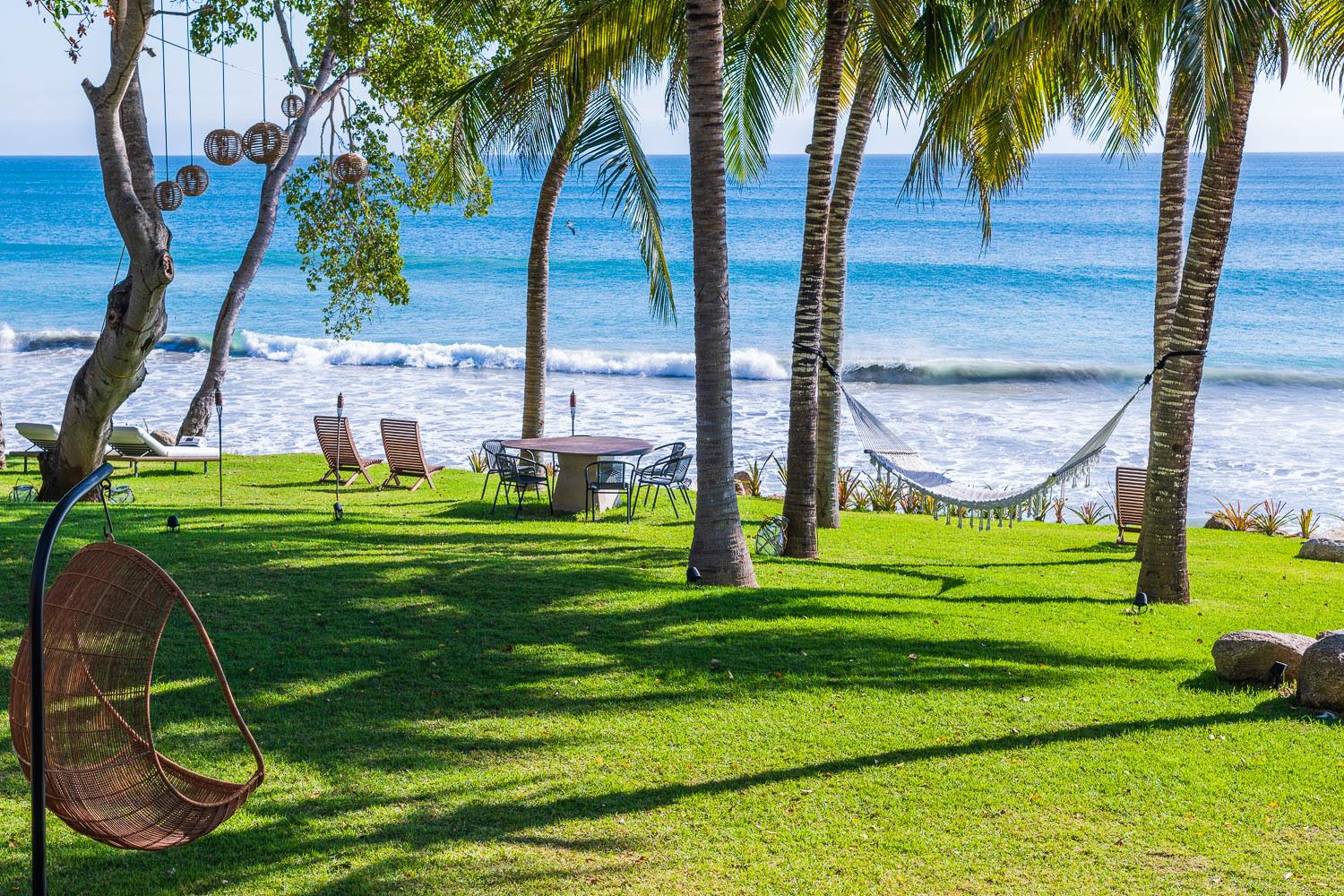 How to reach Casa Tau, Punta Mita from New York City and London?
From London To Punta Mita: A large number of flights like British Airways, American Airlines, Aeroméxico, etc. has flights from London Heathrow Airport to Puerto Vallarta Airport. It takes a little over 17 hours to reach Punta Mita from London.
From New York City to Punta Mita: There are direct flights from the Newark Airport to Puerto Vallarta Airport. The flying time is around 5 hours 30 minutes. This is the fastest way you can travel from New York City to Punta Mita. American Airlines, Delta, United Airlines, etc. are some of the top airlines flying daily between these two places.
Let us explore this beautiful Luxury Villa Casa Tau in details and find out the experience of staying at this villa.
This beautiful beach-front property is an ideal place for a family reunion. This beautiful property has twelve suite bedrooms with spacious indoor and outdoor areas. You can find all the major attraction located within a few kilometres from this hotel. During your stay, you can enjoy lots of outdoor activities. It includes swimming in the heated infinity swimming pool, sunbathing by sitting inside the Sun loungers and luxurious Alfresco dining. You can also visit Bahia and Pacifico which are the top golf courses in Mexico and located within five kilometres form this villa. Other amenities include daily housekeeping, dedicated butler, laundry service, etc.
Final Verdict
Punta Mita is a great holiday destination. To make your holidays exciting stay in Casa Tau as this luxurious villa offers an unforgettable staying experience.
RELATED Punta Mita: The Best activities to experience during your Holiday.
The twelve en-suite bedrooms accommodate up to thirty guests. The spacious indoor/outdoor living areas are designed to accommodate large groups. Staying at Casa Tau you will have access to luxury amenities and facilities, from the amazing beach right in front of the villa to the tennis, golf, shopping, dining and nightlife.
Casa Tau is decorated with soothing earth tones, warm wood accents, elegant and warm creamy white walls and an impressive hay-thatched roof. What we love about this luxury mansion is the open-air layout that will give you that relaxing atmosphere.
You will always have something to do during your stay at Casa Tau from the billiard table, the ping pong table, the media room, the exercise room and the large swimming pool, or you just relax and enjoy your vacation time in Mexico.
Day 1: From the Villa to the Beach
Arrive at Casa Tau,  Haute Retreats sprawling oasis' on the Mexican Riviera.
Elevate your vacation experience with an enchanting fusion of breathtaking ocean vistas and the allure of seamless indoor/outdoor living. As you step onto your private terrace and outdoor dining area, you'll feel an irresistible pull to immerse yourself in the beauty that surrounds you.
Here, the welcome is as extraordinary as the destination itself. Savor chef-prepared delights and craft cocktails while our dedicated unpacking service tends to your luggage, ensuring your arrival is marked by pure relaxation.
From this moment of indulgence, it's a direct path to the beach, where you'll be greeted by Punta Mita's renowned white sands and the tranquil embrace of the Pacific waters. Your journey into paradise begins in the most exquisite way, with nature's wonders and luxurious comforts harmoniously intertwined.
For the adventurous, there's lots to do here. Choose from a range of activities including snorkeling, paddle boarding, scuba diving, and surfing. But there's never any pressure to do anything but soak in the scenery and relax—it's what you're here for!
End the day with a gourmet chef-prepared dinner served in the outdoor dining room, where you can toast your first day of vacation while looking out at the ocean and spectacular sunsets.
Day 2: Mark Playing 19 Holes with a Sumptuous Spa Experience
Your morning starts with a delectable in-villa breakfast, thoughtfully crafted by our chef to prepare you for the day ahead. Delight in the flavors of locally-sourced papaya, mango, and pineapple elegantly arranged on a refreshing fruit platter. Alternatively, indulge in a heartier choice with avocado toast, crowned by poached eggs and a delicate dusting of chia seeds. This breakfast is the perfect foundation for an extraordinary day.
From there, it's off to Punta Mita's Nicklaus-designed Pacifico Golf Course for a full 19–yes, 19–hole round. Pacifico is home to the world-famous "tail of the whale," which The Golden Bear, himself, describes as the best par 3 hole he ever designed. Located all by itself on a natural island, Pacifico's final hole offers players unparalleled ocean and sunset views.
To satisfy the appetite you'll inevitably have worked up at Pacifico, enjoy a laid-back beachfront lunch at Mita Mary Boat Bar & Bistro, a resort favorite serving up fresh seafood right on the shore.
Your final stop of the day is the resort's 10,000 square foot Remède Spa, where you can choose from a host of facilities including massage, steam room, sauna, fitness center, cold plunge, and 9 private treatment rooms to help you get your bliss on.
Return to the villa for a golden hour cocktail party featuring light bites and creative cocktails that mirror the exuberant colors of the Punta Mita sunset.
Day 3: Immerse Yourself in the Local Culture
After another delicious chef-prepared breakfast, it's off to the Sierra Madre Mountains for a picturesque hike. Commune with friendly local wildlife like iguanas and tropical birds while you take in stunning views of the coastline on this family-friendly excursion.
Your next destination is a tranquil afternoon sojourn to the picturesque town of Sayulita. Here, you'll be enveloped in a vibrant tapestry of captivating street art, the spirited essence of surf culture, and enchanting boutiques showcasing handcrafted treasures and keepsakes. Sayulita presents a splendid respite from the ordinary, immersing you in a unique and inspiring slice of local culture.
As the day unfolds, prepare for a culinary journey like no other at Xochi, where Chef Carlos Lanten's boundless creativity infuses Mexican fusion cuisine with an extraordinary twist. His culinary artistry, honed in the grandeur of 5-star hotels and prestigious restaurants, ensures that every bite you savor transcends the ordinary, elevating your senses to a realm of pure inspiration.
The evening ends with a bang thanks to a signature margarita and taco dinner. Our chef prepares an array of delicious tacos while you customize your margarita with your choice of mix-ins and garnishes.
Day 4: Adventures on the Water
Greet the sun with a revitalizing yoga and breathwork session guided by a wellness guru. After achieving inner harmony, indulge in an in-villa breakfast that will fuel your day's adventures. Your next destination: the renowned Marietas Islands, a place that beckons you to follow in the footsteps of the legendary Jacques Cousteau. These islands, forged millennia ago by volcanic forces, are a thriving ecosystem, serving as vital nesting grounds for a multitude of seabird species, including the captivating Blue Footed Booby. Enveloped by a marine sanctuary, these waters teem with an array of tropical fish, graceful sea turtles, and majestic giant manta rays, all awaiting your discovery.
Evening brings a spectacular sunset and, with it, a sunset sail on a private chartered yacht. Dolphins skip by the boat while you enjoy cocktails and hors d'oeuvres, keeping an eye out for whales breaching the surface of the water. When you return to the villa, a gourmet surf-and-turf dinner awaits.
Day 5:Farewell for Now, But Not a Permanent Goodbye
Your suitcases are lined up and your tickets are in-hand.Now, the moment has arrived to bid adieu to our splendid sanctuary in Punta Mita, bearing with you treasured memories that will forever linger. Yet, as the curtain falls on this perfect vacation, it leaves you both content and yearning for more—an irresistible longing that can be fulfilled through Haute Retreats extensive collection of luxury villa rentals, both in Mexico and worldwide. Rest assured, we eagerly anticipate the day when you once again seek an idyllic escape, ready to welcome you back with open arms.
Contact Haute Retreats or email your Trip Designer to start planning winter vacations for this year and the future. Beloved destinations like the ones listed here are booking up quickly, due to increased re-booking policies. Our team can match you with the accommodations and activities that are right for you transportation options, private villas and charters and more.