Last updated on November 4th, 2023 at 02:36 pm
With the cooler weather fast catching up to us, and Winter just poking its head around the corner at this point, looking to go on holiday can seem like a somewhat limited option. Sure, you could go on a skiing trip – but what if you want a warm and summery holiday, instead?
Well, if this is the case, there's some good news; you can actually escape the cold and the chill by choosing to visit somewhere that's still lovely and warm in November, and we've listed some key destinations you should know to help with this. 
Where is Hot in November? 
If you're looking for a summery vacation as Winter approaches, looking for a destination that's warm is definitely one of the best places to start. Indeed, this simple check can help you make sure that your holiday goes perfectly to plan (starting with the weather).

Related Five New Caribbean Villas to Book Now
The Caribbean
Planning a tropical Caribbean holiday? If so, finding warm and enjoyable places to visit is actually pretty easy, making your trip planning straightforward as a result. Some of the main places in the Caribbean to visit if you've been hoping for hot weather during your trip include:
St Barts: Boasting both French and Dutch ownership, there's a truly unique fusion of cultures in St Barts, helping make it wonderfully charming. It's also a great place to visit to try new activities, such as ziplining.

 

St Martin: Similarly to St Barts, St Martin is also divided between French and Dutch ownership, and it's highly regarded for its breathtaking coves and cuisine in particular. It's definitely a great destination to visit if you've been looking for somewhere that'll help you make memories to last a lifetime.
Turks and Caicos: Despite the damage inflicted by the 2017 hurricane season, it's safe to say that Turks and Caicos is still one of the most incredible Caribbean destinations for those wanting to soak up the sun. It's an especially place to learn how to dive, making this well worth keeping in mind.
Related Best Time To Visit Turks and Caicos
Barbados: It's one of the more "classic" choices for Caribbean destinations, but don't let that put you off. Few destinations are more stunning, and better still, visiting in November can help you avoid the heaving crowds that come with the summer holidays.
Anguilla: November's a great time to travel if you want to avoid the crowds – but you can take things a step further still by visiting Anguilla, a truly isolated small resort community.
British Virgin Islands: Widely considered one of the best places to visit in the Caribbean, the British Virgin Islands comprise over 50 individual islands, each with its own unique beauty and charm. You'll struggle to find a more picturesque destination anywhere in the world, both in the Caribbean and further afield.
Book one of our villas in the Caribbean click here 

Related Our Luxury Guide: Amalfi Coast
Southern Italy
With a truly luxurious feel, visiting Southern Italy in November can be a great way to take in the beauty of this iconic region without the overwhelming mass of tourists or the oppressive temperatures. The Amalfi Coast makes for a particularly great destination, with a truly exceptional coastline that's sure to astound.
Book one of our luxury villas in Amalfi Coast Click Here 

Thailand
Have you ever thought about visiting Thailand? If so, stopping off during November could make for a truly unforgettable holiday experience – and there's undoubtedly a lot to love! Phuket and Koh Samui are two of the main places to consider at this time of year, with both offering exceptional beaches and nightlife.
Book one of our villas in Thailand click Here 
Related How To Book The Best Possible Exclusive Villas in Thailand
UAE
The UAE is undoubtedly an excellent place to visit if you've been looking for a luxury break away, and as part of that, Dubai offers the epitome of UAE class and sophistication. And, with November temperatures often reaching around 30 degrees Celsius during the day, it's a brilliant time to visit – delightfully warm but missing out on the overwhelming summer temperatures the city often experiences. Dubai's stunning ultra-modern architecture and style simply cannot be replicated anywhere isle, making it a once-in-a-lifetime travel opportunity (and when better to experience it than when the streets are just a little less packed with tourists).
Mexico
As a final option, if you've been looking for a trip that'll make you feel as if it's genuinely still the middle of Summer, visiting Mexico is a must – and destinations such as Punta Mita and Los Cabos are among the best. Only a couple of degrees Celsius below the astounding temperatures reached in the UAE, November's undoubtedly one of the best times to take in this excellent region.
Book One of the villas in Mexico you can book with Haute Retreats click here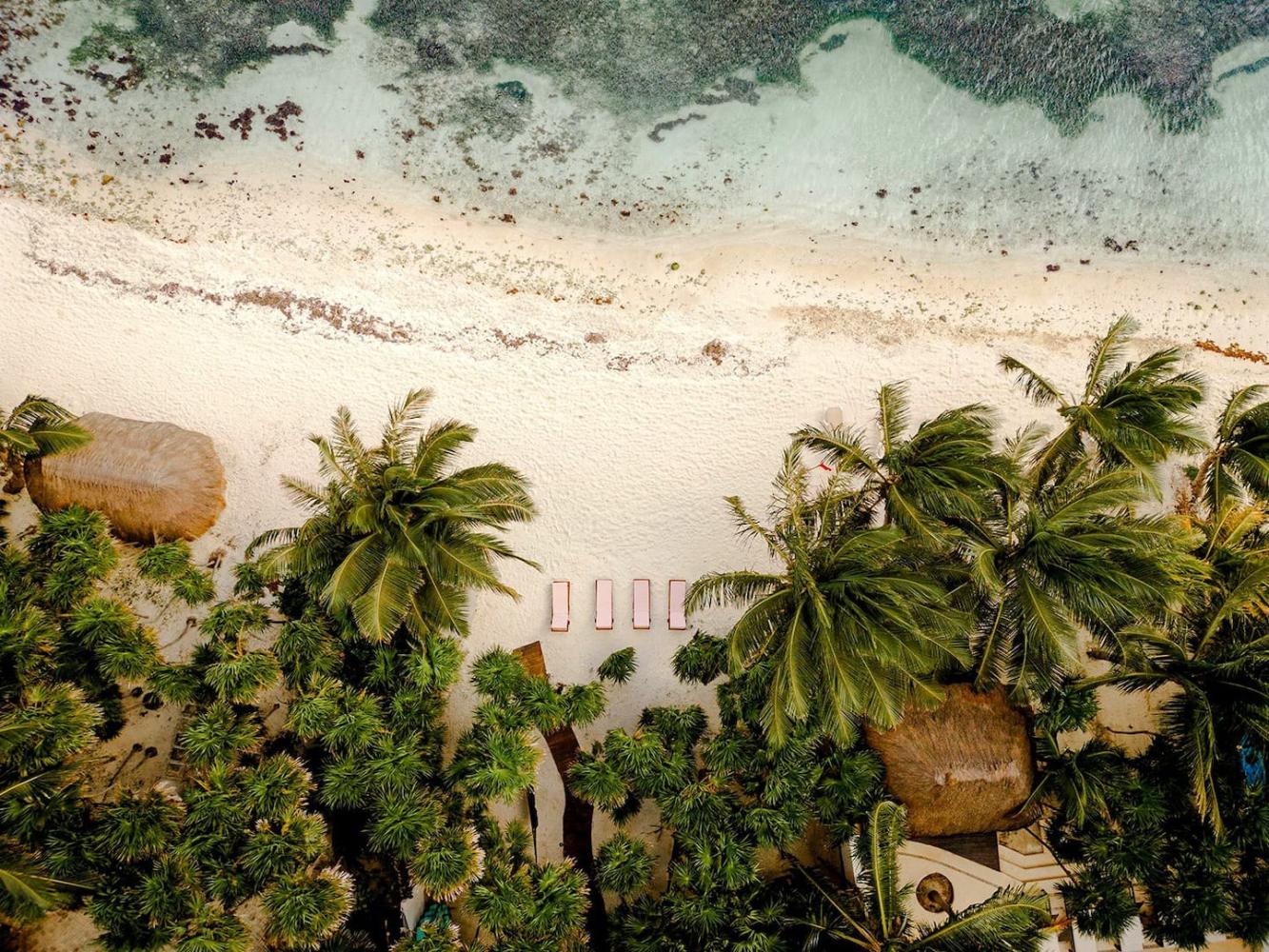 While November's technically not considered a Winter month, it's definitely cool enough to leave most of us reaching for an insulated jacket! So, if you'd prefer to get away from the chill for a few days, today's top picks for the best warm destinations around the world could be just what you need. So, go on – don't you deserve some time off? We think you do, and a trip to somewhere warm might be ideal.