Last updated on November 14th, 2022 at 07:38 pm
In the past, making a group travel, that includes a family vacation or a sun-soaked girl's holiday, meant reserving conjoined hotel rooms. Now, this has changed. Haute Retreats luxury villa rentals and resorts offer a collection of exclusive villas where large groups of friends and families can spend their holidays.
What we guarantee are top-quality service and a collection of the world's most beautiful destinations, we do select the best places.
Hacienda del Mar, Riviera Maya, Mexico
Experience an exclusive atmosphere at Villa Hacienda del Mar, Puerto Aventuras, a unique oceanfront hacienda-style villa in the Riviera Maya. Hacienda del Mar boasts over 16,000 sq ft of pure luxury with 15 suites (14 bedrooms with ensuite bath and a den). There are 7 bedrooms in the main villa and two casitas (little houses) in the grounds (one with 4 bedrooms and one with 3 bedrooms plus den).
BOOK NOW https://hauteretreats.com/luxury-rentals/hacienda-del-mar-15-br/
RELATED Tuscany: 7 luxury villas for rent near Florence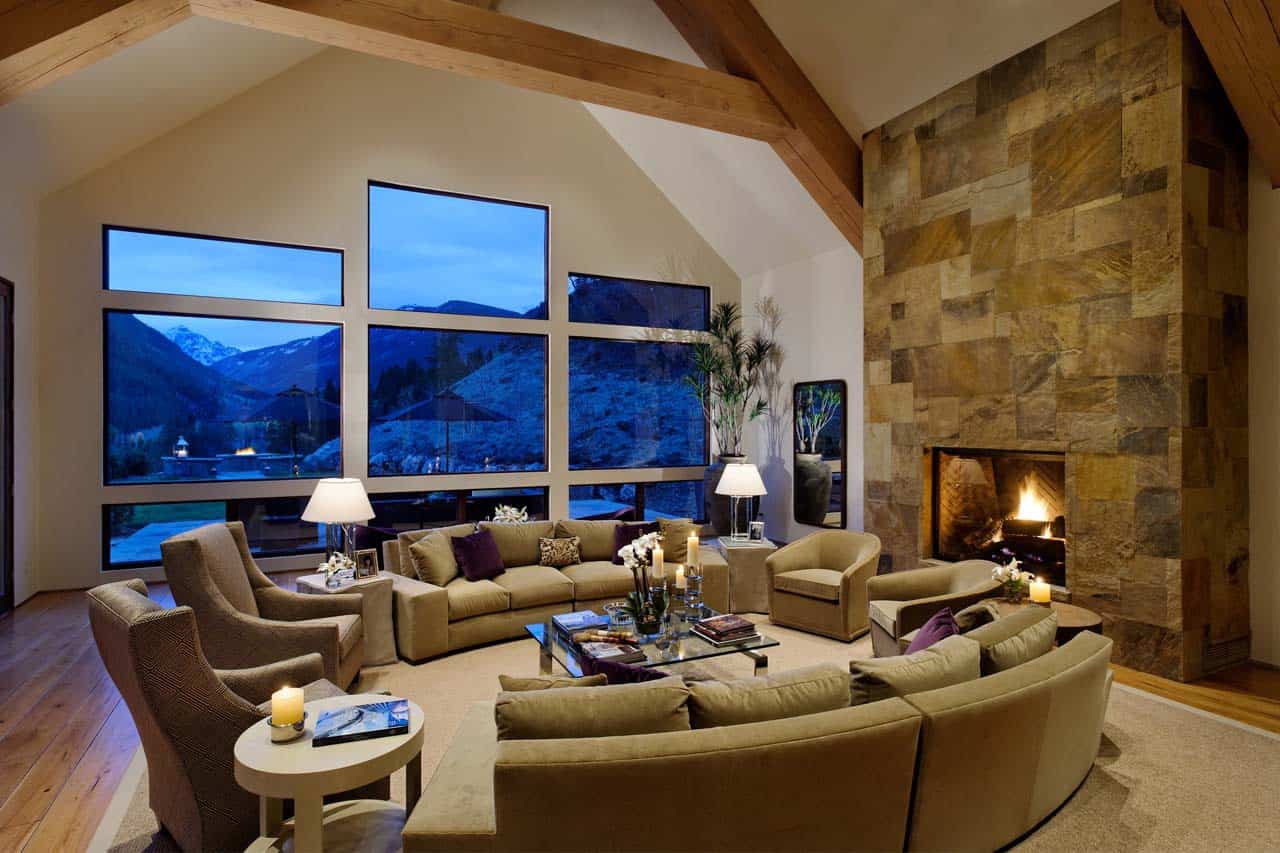 Chalet Jane, Colorado, USA
Chalet Jane is located just outside the exclusive Aspen Highlands ski resort, it is an amazing property with ample living space and easy access to top class skiing. A vision of grandeur and elegance, Chalet Jane represents modern luxury with contemporary decor, eye-catching artwork and an enviable list of amenities.
It is a 15,000 square feet property, this impressive home features opulent open plan living, towering floor-to-ceiling glass windows and designer furnishings throughout. On entering the property guests will discover a spacious living room with vaulted ceilings, glorious views, a grand piano, and at its centre, a fireplace surrounded by plush seating. Chalet Jane is an incredible six bedroom luxury chalet.
BOOK NOW Chalet Jane Aspen check rates and availability @ https://hauteretreats.com/luxury-rentals/chalet-jane/
Villa Ofelia, Ibiza, Spain
Villa Ofelia is a modern designed villa located just minutes away from the best beaches the West coast can offer, Ibiza, close to San Jose village.
An elegant five bedroom villa, newly built in 2017 nestled in the heart of the mountains in Ibiza, close to San Jose village. Designed by the award-winning architect Jano Blanco, the villa boasts 550 m2 of space all built on one level set on 20,000 m2 of land and offers the perfect place to catch breathtaking sea views, sunrises and sunsets.
Villa Ofelia features and offers total relaxation and seclusion, it is locate close to Carretera de Sant Josep, only a 10 minute drive from the airport and some of Ibiza's best beaches, clubs, restaurants and bars that are easily accessible. The town of San Jose is located within walking distance.
BOOK NOW Villa Ofelia
RELATED 7 New Large Villas to rent in Ibiza for groups
Punta Aguila 22
Your private resort, located in Casa de Campo Resort & Villas, surrounded by ocean and nature, which combined with the tropical climate, gives this luxury home an atmosphere of calm and tranquility. Welcome to Punta Aguila 22!  Its impressive location, private pool, green lawn, modern bonfire and beach view, complete the unique design of this fantastic architectural structure and interior design to make you feel comfortable at every moment.
BOOK NOW Punta Aguila 22
An impressive luxury villa rental abounding in history and charm